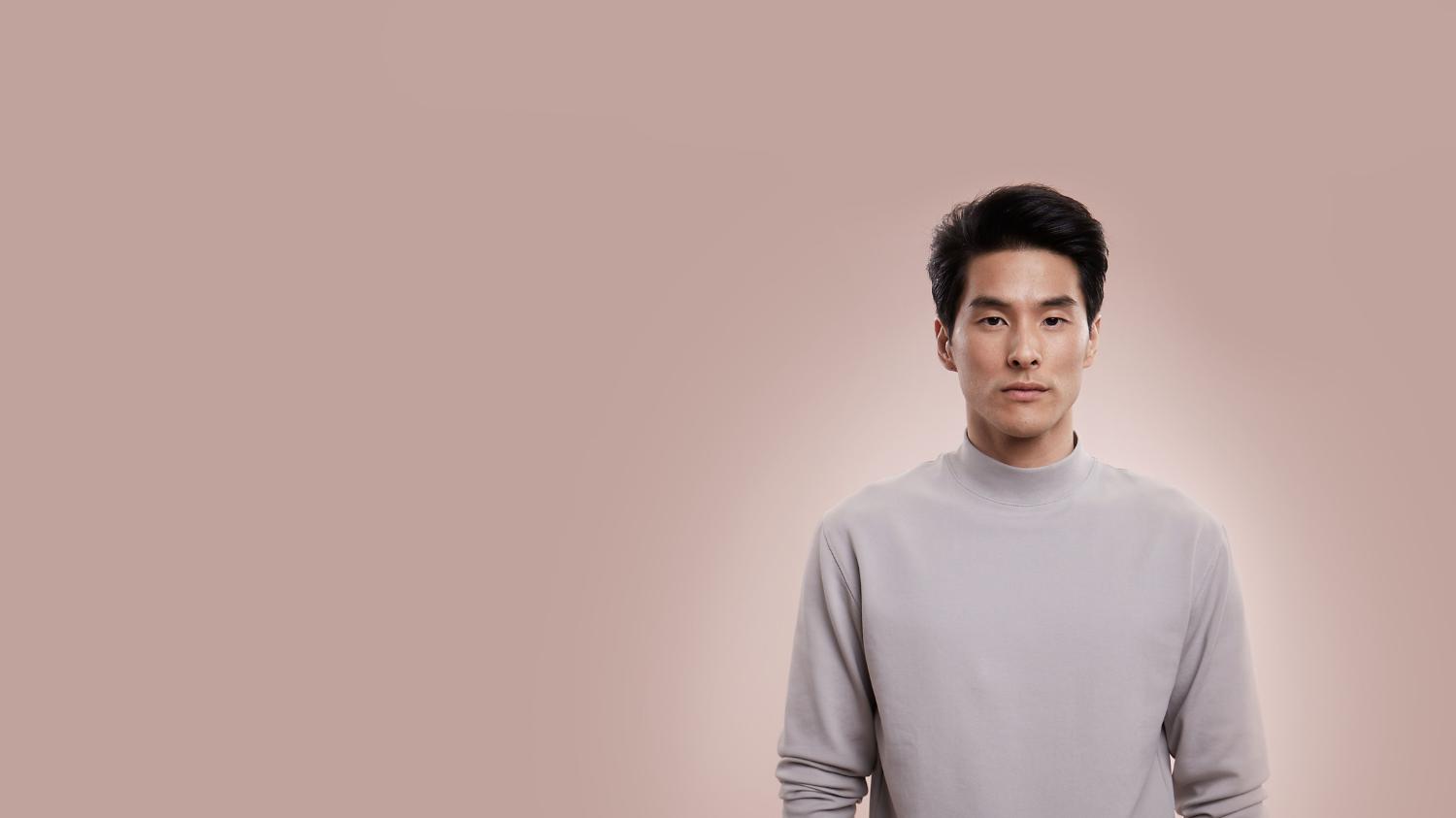 The best long hairstyles for men
Whether you've been maintaining long hair for a while now or you're thinking about growing your hair out, there are many options to wear long hair natural or styled. It's important to keep your hair healthy so it can continue to grow long and strong. Finding the right long hairstyle will help you feel confident with your longer locks.
How to grow out long hair
If you're at the beginning of your long hair journey, the first step is growing out your short haircut. Long hairstyles give you more options when it comes to trying different looks and experimenting with tools and products.
First, decide how long you plan to grow your hair – whether it's growing out just the top and keeping the sides short, or growing it to chin length, shoulder length, or longer. Talk to your barber or hair stylist about your ideas so they can help create a plan for the shape and style as your hair grows out.
During the growing-out process, it's important to keep hair healthy following these tips:

Use quality products.

Avoid over washing your hair.
Get trims regularly to remove split ends.
Limit the use of chemical treatments and hot tools.
Be patient.
Hair grows approximately half an inch per month, so growing your hair long is a commitment.
When growing out a curly-coily style, keep hair moisturised as very curly or coily hair can dry out quickly. Try to shampoo only once a week to maintain natural oils.
Choosing the right hairstyle for you
Men's long hairstyles are diverse, and there are plenty of options, from flowing locks past your shoulders to feathered looks with short fringes and undercuts. When deciding on the length and style that's right for your hair, consider whether you're looking for low maintenance or something that requires more upkeep.
Styles that come to your chin, or longer, tend to look best when your hair type is medium to thick rather than fine. Wavy or curly hair adds movement to long hairstyles for men, but straight hair can also be worn long.
Four popular long hairstyles for men
1. Long wavy hairstyles
Men with long, curly or wavy hair can accentuate their natural curl by diffusing their hair. After showering, let hair air dry to about 80%, then blow dry with a hair dryer diffuser attachment to give curls definition and volume. Using a hair dryer designed to dry with lower heat settings helps avoid extreme heat damage. For curly-coily styles, use a hair dryer with a wide-tooth comb attachment to add volume and length.
2. Long straight hairstyles
Whether you have naturally straight hair or you're looking to straighten curly or wavy hair, you can achieve this look with a hair straightener. Section your hair and gently run the straightener down small sections without applying too much pressure. Ensure the hair is dry before straightening. Like with blow drying, using a straightener that requires less heat helps reduce damage.
3. Long-on-top hairstyles
If you have a style that's long on top and short on the sides, consider the slicked back look. After your hair air dries naturally or you blow dry the top, use a pomade product to slick the longer pieces back and keep them in place.
4. Ponytail or bun
If you're in between washes or you want your hair out of your face, a ponytail or bun is a simple yet effective style. Simply pull your hair back into a hair elastic. Wrap it around for a bun or pull it all the way through for a ponytail.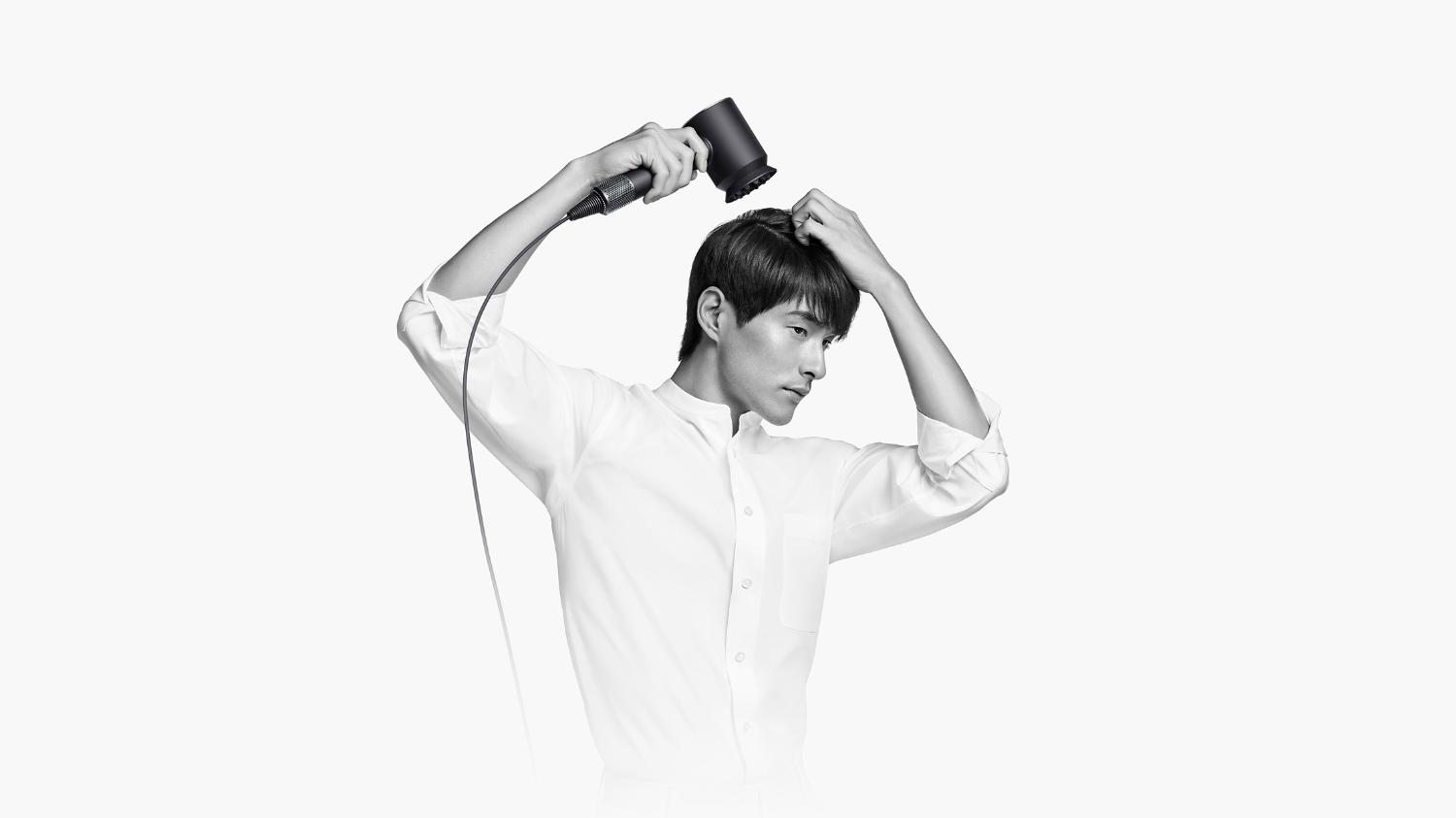 Maintaining long hairstyles for men
Once your hair has grown to your desired length, you'll want to keep it healthy so you can maintain your style.
Know when to wash
Long hairstyles for men don't necessarily have to be washed more frequently than short hair. Washing your hair every day can dry it out and remove oils that are needed to keep your scalp and hair healthy.
As a general rule, men with finer, thinner hair should wash every other day while men with thicker or curlier hair can wash it every few days. This will depend on how much sebum (natural oils) each individual produces, however. Focus hair washing on the scalp and top part of the hair shaft.
Be sure to condition after you wash your hair to help keep it soft and manageable. Focus conditioning on the ends of your hair where strands tend to be driest.
If you work out regularly and sweat a lot, you may need to wash your hair more often.
Comb carefully
Hair is at its most fragile when it's wet, so it's important to take care when brushing or combing through your hair after a shower. Start at the ends of your hair and gently work through any knots or tangles before combing or brushing through the full length of your hair.
A wide-tooth comb may be gentler and work better on loosening tangled, wet hair. This can help prevent any damage and breakage that can happen if your hair stretches too far and snaps.
Regular trims
To help maintain your long hair, schedule regular trims with your barber or hair stylist to remove split ends and prevent the splits from moving further up the hair shaft. You won't need to cut a lot of length off, but by keeping up with trimming, the ends of your hair can remain healthy-looking.
Air dry your hair
Using hot tools like blow dryers and straighteners is a great way to achieve certain styles, but you don't always need to apply heat. Allowing your hair to air dry on occasion gives it a break from the stress of heat and helps your hair maintain its health and shine. To prevent frizz or increase volume, you can apply air drying products to wet hair.
Discover the Dyson hair care range
Protect against extreme heat damage. With more focus on control and less reliance on heat.
Sources
https://therighthairstyles.com/30-stately-long-hairstyles-for-men-to-sport-with-dignity/
https://www.byrdie.com/long-hairstyles-for-men-2324872
https://www.esquire.com/uk/style/grooming/a31990236/best-long-hairstyles-men/
https://www.menshairstyletrends.com/long-hairstyles-men/
https://www.menshairstylestoday.com/long-hairstyles-for-men/
https://www.hair.com/long-hairstyles-for-men.html
https://www.gq.com/story/how-to-nail-medium-long-hair
https://www.menshealth.com/grooming/g34689217/best-curly-hairstyles-for-men/
https://bespokeunit.com/grooming/hair/long-styles/
https://www.gentlemansgazette.com/long-hair-style/
https://www.swaggermagazine.com/grooming/dyson-wants-to-heat-up-the-mens-grooming-space-with-a-high-tech-hair-dryer/
https://www.allthingshair.com/en-us/mens-hairstyles/mens-long-hairstyles/long-mens-hair-style-tips/
https://www.modernsalon.com/620636/teach-your-male-guests-how-to-blow-dry-their-hair-at-home