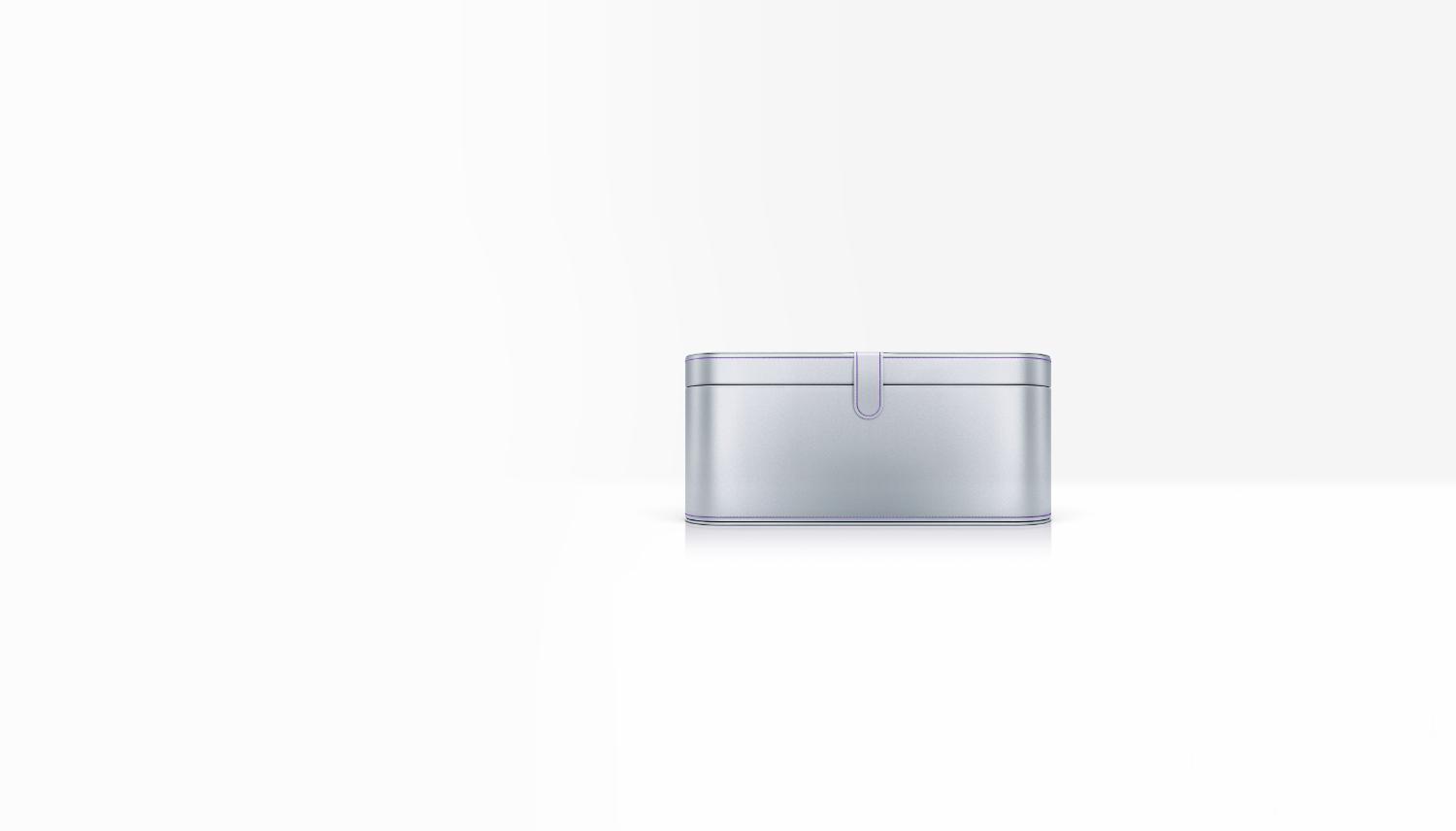 Platinum presentation case
Neatly stores your Dyson Supersonic™ hair dryer styling nozzle or concentrator. Cushioned with soft fabric to protect from dents and scratches. Secured by a magnetic clasp for easy access.
Out of stock.
Silver
Choose your colour (6) -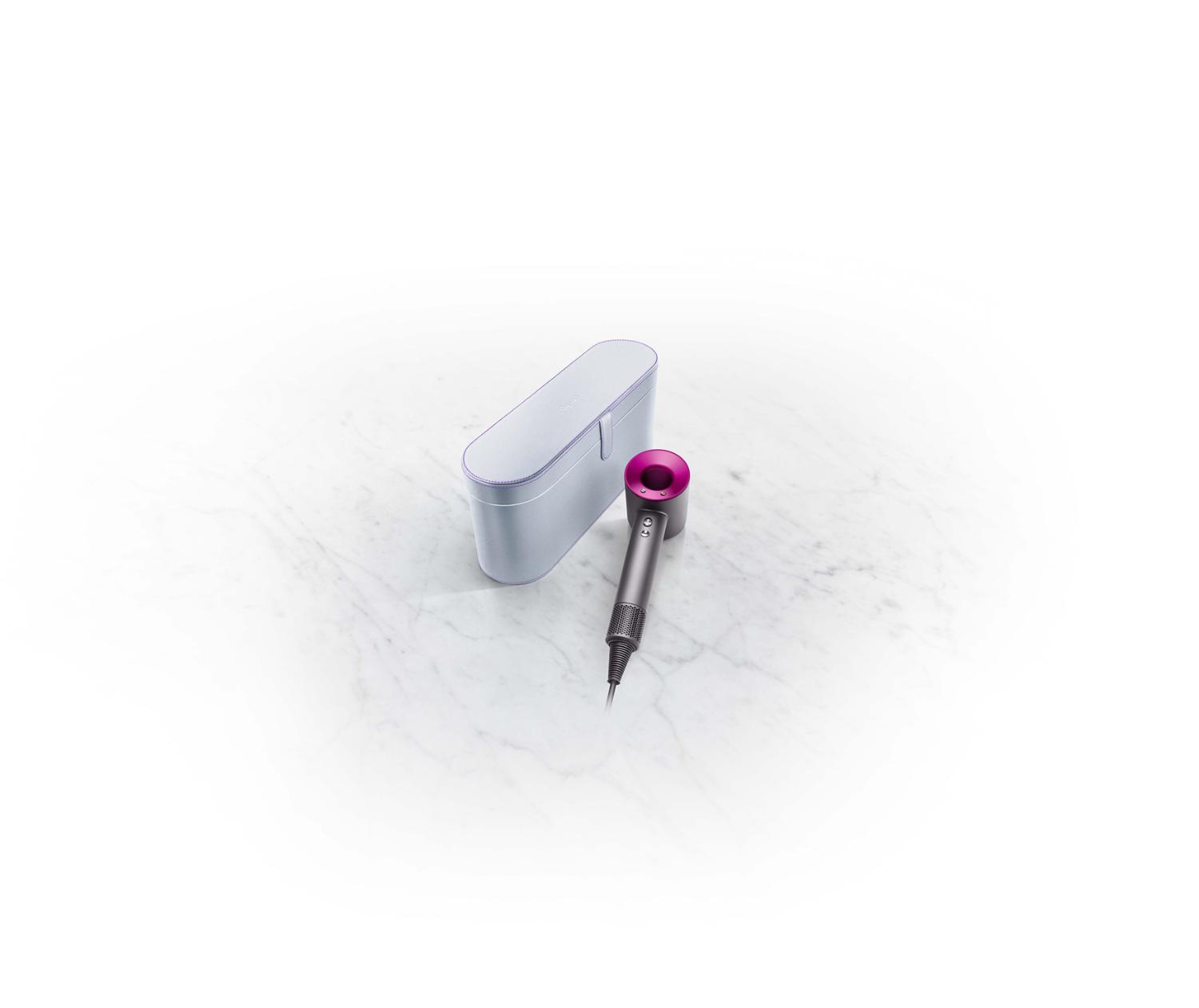 Dyson-designed presentation case
Protects your hair dryer from dust, dents and scratches
Magnetic clasp for easy access
Encased in durable PU leather
Stores the Smoothing nozzle or Styling conecentrator
Easy to clean
Dyson Supersonic™ hair dryer not included.

Also fits these machines
Some machines are excluded from the ranges shown
Dyson Supersonic (Black/Purple)
Dyson Supersonic hair dryer (Black/Purple)
Dyson Supersonic™ (Fuchsia/Nickel) hair dryer with styling set.
Dyson Supersonic™ (Iron/Fuchsia)
Dyson Supersonic™ Black/Nickel (without Flyaway attachment)
Dyson Supersonic™ hair dryer
Dyson Supersonic™ hair dryer (Black/Nickel)
Dyson Supersonic™ hair dryer (Blue/Gold)
Dyson Supersonic™ hair dryer (Copper)
Dyson Supersonic™ hair dryer (Copper/Silver)
Dyson Supersonic™ hair dryer (Iron/Fuchsia)
Dyson Supersonic™ hair dryer (Prussian blue/rich copper)
Dyson Supersonic™ hair dryer (Red/Nickel) with presentation case
Dyson Supersonic™ hair dryer 23.75 karat gold
Dyson Supersonic™ hair dryer Black/Nickel
Dyson Supersonic™ hair dryer Black/Purple gift set
Dyson Supersonic™ hair dryer Black/Purple, with black case
Dyson Supersonic™ hair dryer Exclusive copper gift edition with presentation case
Dyson Supersonic™ hair dryer Iron/Fuchsia gift set
Dyson Supersonic™ hair dryer Iron/Fuchsia, with leather case
Dyson Supersonic™ hair dryer Iron/Fuchsia, with pink case
Dyson Supersonic™ hair dryer Iron/Fuchsia, with platinum bag
Dyson Supersonic™ hair dryer Iron/Fuchsia, with platinum case
Dyson Supersonic™ hair dryer Iron/Red with red case
Dyson Supersonic™ hair dryer White/Silver
Dyson Supersonic™ hair dryer White/Silver gift set
Dyson Supersonic™ hair dryer and Dyson-designed display stand.
Dyson Supersonic™ hair dryer styling edition
Dyson Supersonic™ hair dryer with Dyson Storage Bag
Dyson Supersonic™ hair dryer with styling set (Fuchsia/Nickel)
Special edition Dyson Supersonic™ hair dryer (Prussian blue/rich copper)
Special edition Dyson Supersonic™ hair dryer (Prussian blue/rich copper) with case, brush and comb
Special edition Dyson Supersonic™ hair dryer (Vinca blue/ Rosé)
Dyson Supersonic™ Professional hair dryer
Dyson Supersonic™ hair dryer Professional
Dyson Supersonic™ hair dryer Professional Edition