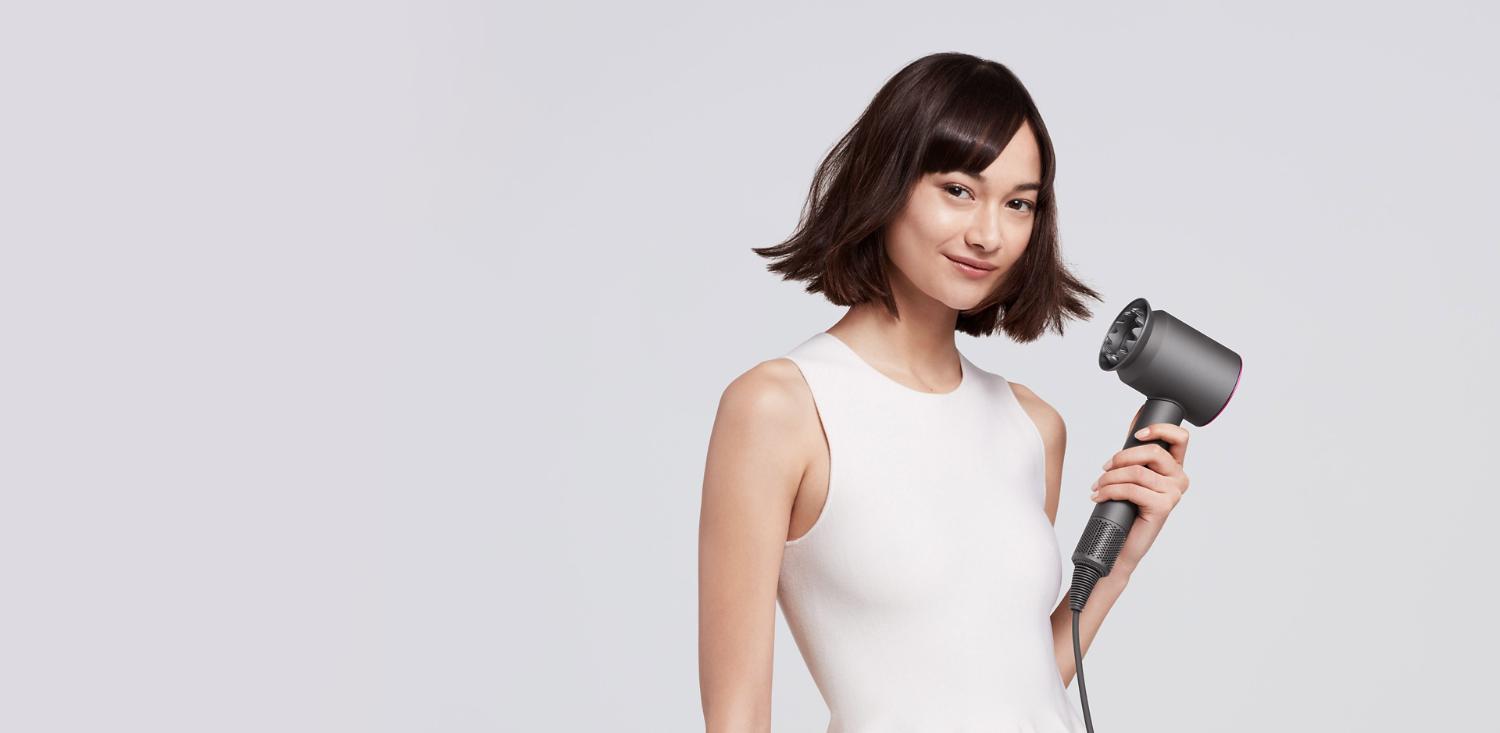 How to avoid oily hair
Oily hair can be a source of frustration for many men and women. Although there's currently no 'cure', it's possible to keep oily hair under control with a few simple tips and tricks.
We get to the root of the problem and share some of the solutions.
What are the causes of oily hair?
What we term 'oily hair' is actually a scalp problem. Each follicle on the scalp has a sebaceous gland which continually produces a complex mixture of natural lipids called sebum.¹ These lipids are secreted onto the hair as it grows at around 0.35mm per day.² 
At low levels, sebum lubricates the hair, reducing mechanical damage and providing moisturization that helps keep hair shiny and healthy.¹,⁴ It also helps with balancing your scalp microbiome and maintaining its protective barrier.⁴ In younger adults, around 0.05mg/cm3/hr is produced on the scalp,³ which doesn't sound like much, but it soon adds up to over a gram every day.⁵
Unfortunately, when too much sebum builds up on your hair, the hair starts to look and feel worse. It loses its shine and becomes greasy and heavy, resulting in clumpy, flat hair styles.⁴ Excessive sebum also acts as a glue for particulates such as dust, dirt and pollution.¹ Too much sebum can have adverse effects on the health of your scalp, including a higher chance of dandruff and a sensitive scalp.⁵
What causes overproduction of sebum?
Sebum production is primarily regulated by hormones, however there is often a seasonal change⁶ to production rate and some lifestyle factors such as diet can affect overproduction too. An increase in dietary fats and carbohydrates, for example, can cause increased sebum production. And a significant drop in calorific intake can cause a reduction.⁷
What are the symptoms of oily hair?
Hair can get greasy as the sebum is spread along the hair,¹ leaving hair looking and feeling slick and heavy.
Excessive sebum is also linked to dandruff and itching on the scalp.⁵ This is more noticeable as your hair and scalp becomes more coated in sebum. The bacteria on your scalp converts parts of your sebum into free fatty acids which can be irritating.⁸,⁹
How to prevent oily hair
Luckily, when it comes to hair care cosmetics, the industry has experienced revolutionary change over the past three decades. The focus has shifted from just cleaning to repairing, conditioning, and stimulating growth.
The surfactants used in shampoos have become milder and less irritating, making it easier to look after your scalp and hair without causing significant damage.¹⁰ One of the main functions of shampoo is to remove surface debris and oil from the hair and scalp – helping refresh your hair and reduce the greasy appearance caused by excessive sebum.
Keeping on top of oily hair, and having a balanced hair care routine, can be difficult to achieve. For some, a regular hair wash is once a week, while for others it can be once a day. Recent studies¹¹ have shown that frequent washing can be beneficial, giving improved odor control and reduced scalp flaking. But this needs to be balanced against the time taken to wash and dry hair, which can be significant.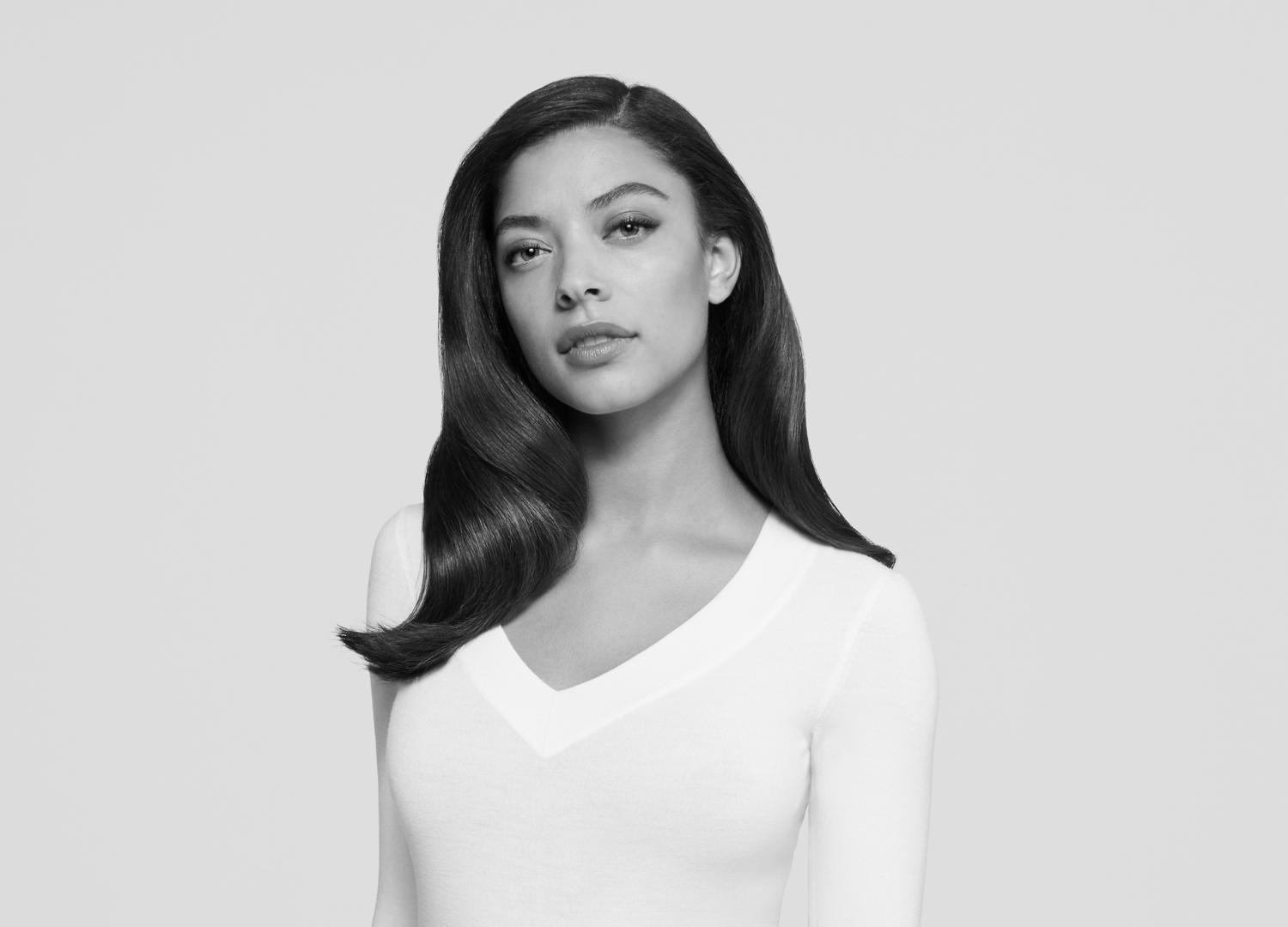 Cleanse the scalp
Shampoo removes sebum, debris and pollution from the hair and scalp. Shampoo products often contain conditioning actives that help with hair manageability, and fragrance to leave a pleasant odor.¹
Regular use of shampoo can help maintain scalp health, and certain shampoos are specially formulated to reduce dandruff or even hair loss.¹²
Depending on your washing frequency and sebum production rate, you may need to select a more appropriate shampoo. Clarifying shampoos contain higher levels of surfactants to enable a more complete clean. If you suffer from oily hair, using a clarifying shampoo once a week for a deep cleanse can be beneficial. And if you have specific scalp conditions then it can be a good idea to choose a product that's specifically designed to treat this. It's important to give the active ingredients within the shampoo enough time to get to work before rinsing.¹³
There are even some products that claim to help reduce sebum production and these may provide a benefit for some people.
Condition hair
Including conditioner in your hair washing routine can help to keep hair soft, smooth and shiny, along with controlling fly-away hairs.¹⁰
However, if your hair is prone to looking oily, only apply conditioner to the ends and avoid intensive conditioners such as those labeled with the words like 'dry', 'damaged', 'smoothing' or 'glossy'. These products contain higher levels of conditioning agents, and depending on your hair type and condition, can both weigh down your hair and leave it looking and feeling greasy.¹⁰
Keep hair off your face
To prevent oily hair becoming more problematic as the day progresses, it's recommended to avoid contact with your face. Refrain from over brushing or playing with your hair, as this will only distribute the sebum down the length of the hair. Try using a wide-tooth comb to remove knots, steer clear of sticky or oily styling products, and wear your hair in an updo if you tend to play with it.
Everyone produces hair oil (it's natural), but if your hair gets oily very quickly, think about changing your routine to control the problem on a day-to-day basis. The goal is hair that looks shiny and voluminous instead of greasy and weighed down. This guide, with its tips and recommendations, should assist in helping to remedy the problem and ensure oily hair doesn't get in the way of you looking and feeling great.
Visit a Dyson Demo Store and discover how our technology can help improve your hair's health.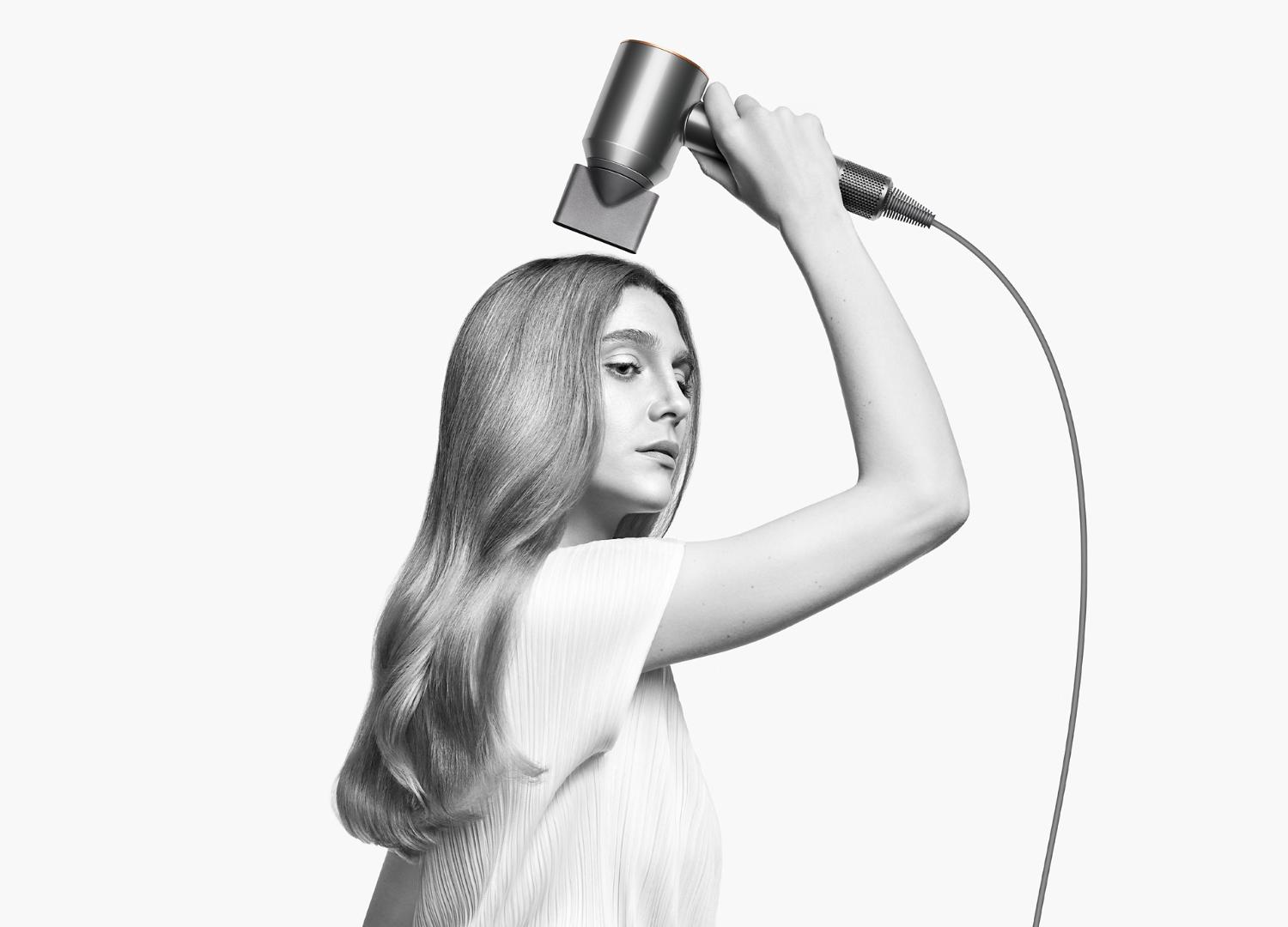 We spend plenty of time and money on our skin and hair, yet our scalp is often overlooked. Discover how to get a healthy scalp with our top tips.

Dyson's Global Styling Ambassadors share their tips and tricks on curling hair with a hair straightener. Try these curly and wavy styles at home with your Dyson Corrale hair straightener.
¹Evans, T., & Wickett, R. R. (Eds.). (2012). Practical modern hair science. p75-76
²Eberhardt E (1976) Recoating of human hair by sebum. J Soc Cosmet Chem 27, pp. 235–239
³Pochi, P. E., Strauss, J. S., & Downing, D. T. (1979). Age-related changes in sebaceous gland activity. Journal of Investigative Dermatology, 73(1), 108-111.
⁴Farage, M. A., Miller, K. W., & Maibach, H. I. (Eds.). (2009). Textbook of aging skin. Springer Science & Business Media. p 343-344
⁵Piérard‐Franchimont, C., Xhauflaire‐Uhoda, E., & Piérard, G. E. (2006). Revisiting dandruff. International journal of cosmetic science, 28(5), 311-318.
⁶Robbins, C. R. (2016). Chemical and Physical Behavior of Human Hair (Softcover reprint of the original 5th ed. 2012). Springer.
⁷Picardo, M., Ottaviani, M., Camera, E., & Mastrofrancesco, A. (2009). Sebaceous gland lipids. Dermato-endocrinology, 1(2), 68-71.
⁸Pappas, A. (2009). Epidermal surface lipids. Dermato-endocrinology, 1(2), 72-76.
⁹Ro, B. I., & Dawson, T. L. (2005, December). The role of sebaceous gland activity and scalp microfloral metabolism in the etiology of seborrheic dermatitis and dandruff. In Journal of Investigative Dermatology Symposium Proceedings (Vol. 10, No. 3, pp. 194-197). Elsevier.
¹⁰Marsh, J. M., Gray, J., & Tosti, A. (2015). Healthy hair (No. 12380). New York: Springer International Publishing. pp 102-107
¹¹Punyani, S., Tosti, A., Hordinsky, M., Yeomans, D., & Schwartz, J. (2021). The Impact of Shampoo Wash Frequency on Scalp and Hair Conditions. Skin appendage disorders, 7(3), 183-193.
¹²Völker, J. M., Koch, N., Becker, M., & Klenk, A. (2020). Caffeine and its pharmacological benefits in the management of androgenetic alopecia: a review. Skin pharmacology and physiology, 33(3), 153-169.
¹³Piérard‐Franchimont, C., Uhoda, E., Loussouarn, G., Saint‐Léger, D., & Piérard, G. E. (2003). Effect of residence time on the efficacy of antidandruff shampoos. International journal of cosmetic science, 25(6), 267-271.