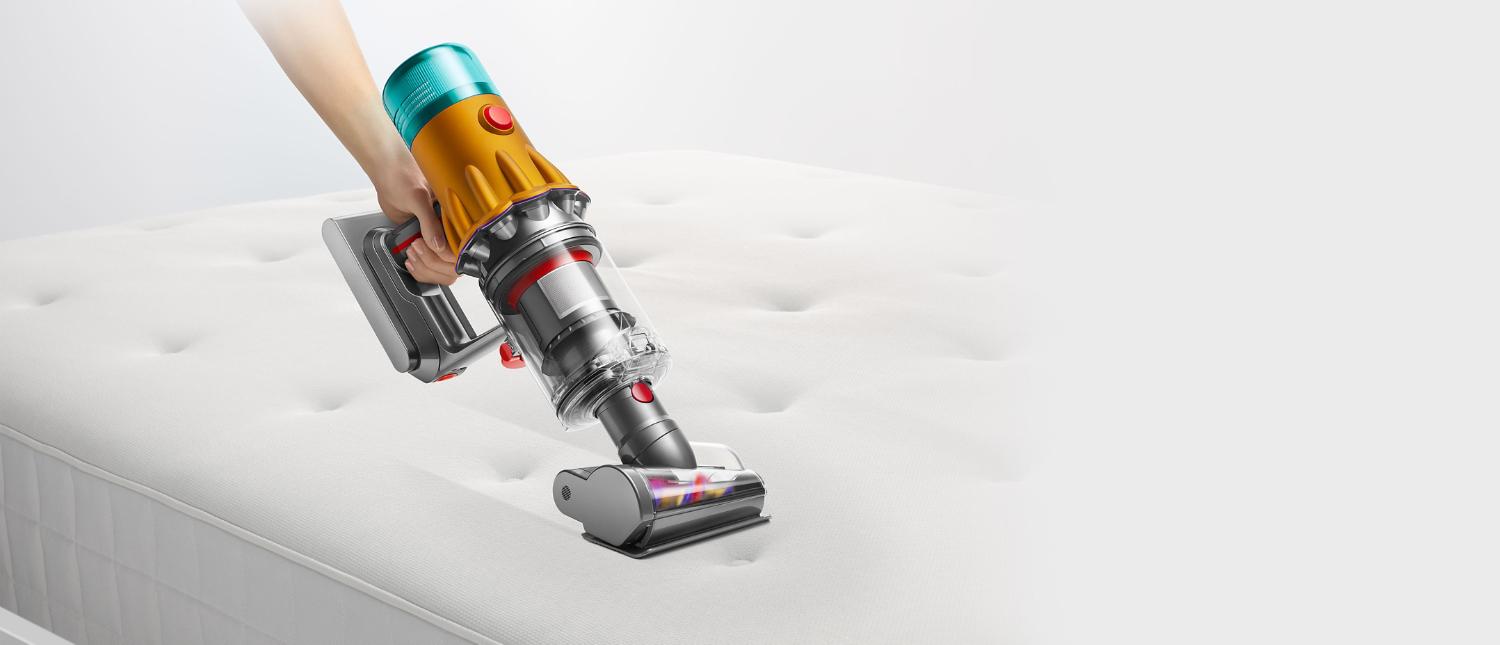 What are the main sources of indoor allergens?
On average, 90% of UK and US residents spend 22 hours indoors each day.¹ And in the US, the concentration of some pollutants are two to five times higher indoors than outdoors.²
This can lead to problems from invisible indoor allergens, such as dust mites, mould, pet dander and pollen, which can be found on all kinds of items, in clothing and in hidden corners.
Your immune response will shape how serious these allergens can be to your health and wellbeing.
Dust mites
One of the main sources of indoor allergens is dust mites – microscopic insects found in household dust.³ A quarter of a millimetre long, dust mites live off human skin scales. They often hide in bedding, carpets, rugs, curtains, soft furnishings, and clothing.  
Allergies can be triggered by the proteins in the mite's faeces rather than the mite itself.⁴ Symptoms of dust mite allergies include sneezing, a runny nose, itchy and red or watering eyes, nasal congestion, an itchy nose and a cough.⁵ 
There are several ways to help prevent dust mites from causing allergies. These include choosing hard furnishings rather than the soft ones dust mites can inhabit. Examples include hard flooring over soft carpet, wipeable roller blinds, leather seats instead of fabric, and washing machine-friendly soft items such as toys and cushion covers. 
Use a vacuum cleaner thoroughly and regularly, ideally coupled with an air purifier with HEPA filtration. Specifically, it's crucial to vacuum your mattress because so much of our time is spent in bed. Microscopic life living under your sheets can be tackled with a powerful Dyson vacuum cleaner using a Mattress tool. The powerful, lightweight digital motor in our cordless machines sucks up microscopic dust and large debris. 
Pet

t's not just your pet's fur that could cause allergic reactions – it's often flakes of their dead skin, saliva and dried urine, known as pet dander.⁶ An invisible indoor air pollutant, pet dander can remain airborne for long periods of time. Pet allergens can cause symptoms up to six months after the animal has left the area, especially cat allergens.⁶ 

Reactions include swelling and itching of the eyes and nose, sneezing, redness of the eyes and coughing. To help prevent them, it's important to wash bedding, soft furnishing covers and clothing regularly. You should also clean your home frequently with a vacuum cleaner that's specifically designed to deal with pet hair and allergens.
The Dyson V15 Detect™ vacuum cleaner, for example, powerfully removes dander and ground-in dirt from carpets. It also counts and measures the size of dust particles, so you can see what it has picked up, while automatically adapting suction power to give you a deep clean on all floor types.⁷   
Other things you can do include telling your friends who own pets about your allergies. This will enable them to make alternative arrangements for their furry friends and prepare their home for you accordingly. 
Mould spores
Tiny particles are released from mould, called spores, which can go on to promote allergic reactions. Recognising them as a foreign invader, your body will develop allergy-causing antibodies to fight them.⁸ 
These allergic reactions can manifest as respiratory problems, sneezing, nasal congestion, itchy eyes and throat, watering eyes and dry skin.⁸
As you might expect, the most common places in your home where mould grows include the bathroom and kitchen, or by single-glazed windows. 
To prevent the build-up of mould, keep your home dry and well ventilated with an effective air purifier. Mould spores land on surfaces that are wet or damp, so try to deal with any damp or condensation in your home quickly,⁴ to help stop mould from growing. 
Pollination
Otherwise known as hay fever, pollen allergies are a result of outdoor plants releasing their pollen. Different plants can pollinate at different points in the year, so one person's allergic reaction can be varied from another's. The most common triggers are tree pollen in spring, and grass pollen in summer. 
Aggressive hay fever reactions commonly include itchy eyes and throat, nasal congestion, swollen skin around the eyes, wheezing, coughing, a runny nose and eczema inflammation.⁹
One of the best ways to manage these triggers is to check your pollen forecast app. With so many apps available, you can predict when a high pollen count is on the horizon, helping you to avoid pollen triggers. Other methods to reduce pollen indoors are to use your air purifier rather than opening windows on warm days, and to vacuum regularly and thoroughly. 
Dyson purifiers draw pollutants, such as pollen and other allergens, from every corner of the room and Air Multiplier™ technology projects purified air throughout the room.¹⁰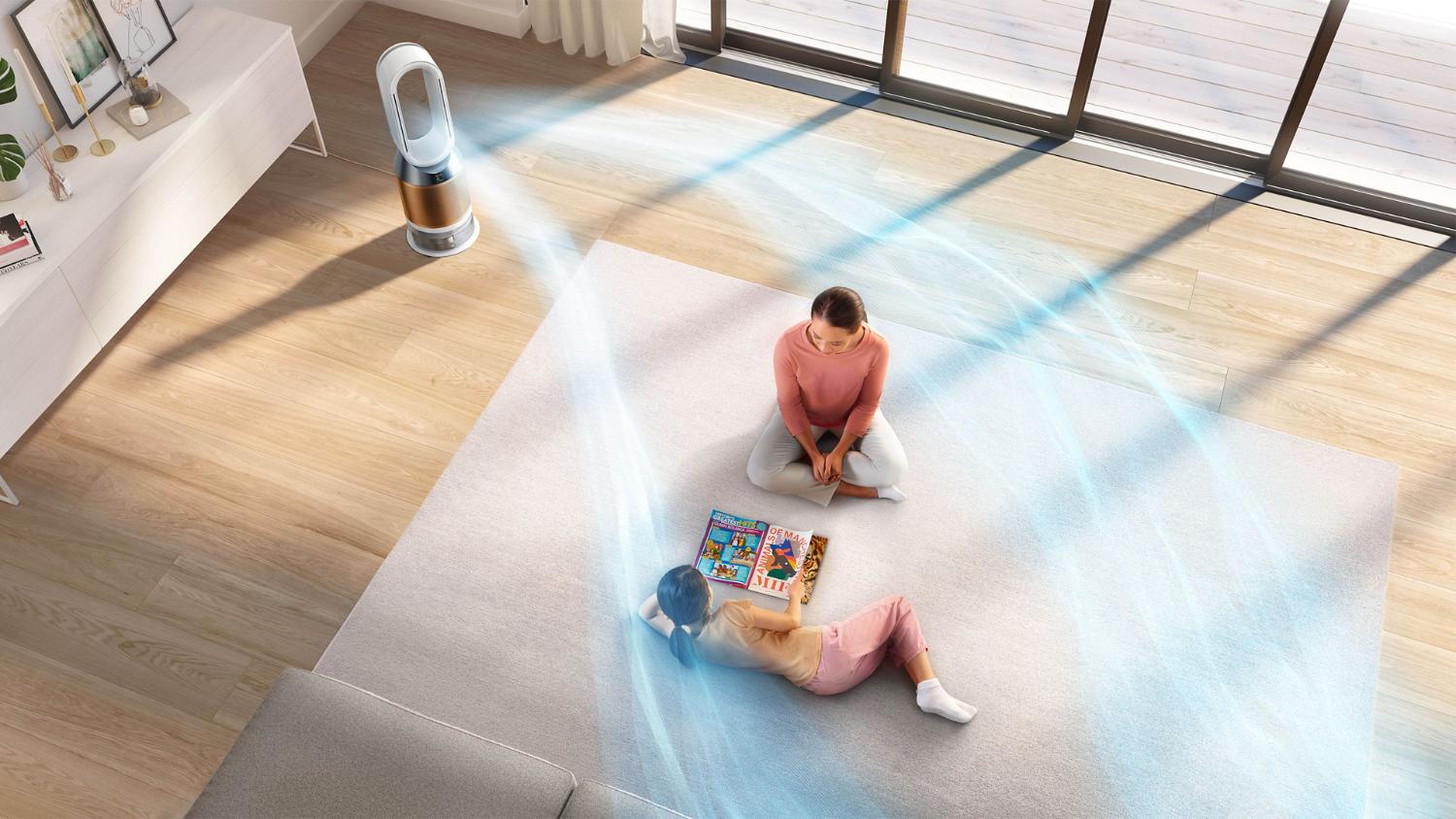 Food allergens
Allergic reactions to food can be severe and, in some cases, fatal from swollen airways.¹¹ So it's crucial to be tested if you think you have an allergy, and careful when selecting your next meal or snack. 
Don't rely on the menu description alone. Ask whoever is preparing your food about the ingredients and stay away from places where there's a high chance of coming into contact with the allergen. 
Do this every time you eat, even in familiar restaurants and stores, as recipes can be updated and may start including allergens.
Avoiding allergy triggers
While it can feel like allergens are lurking everywhere and anywhere, the techniques above will help you avoid them.  
Choosing an air purifier will also help you to avoid airborne indoor allergens, enabling you to breathe indoor air more easily. 
Understanding seasonal air quality nuances can help us to identify ways to reduce exposure to air pollution in our daily lives. 

A home office deep clean is important for productivity, creativity and a clearer mind. Keep things in order with our cleaning checklist.
¹ https://www.opinium.com/brits-spend-90-of-their-time-indoors/   
² https://www.epa.gov/report-environment/indoor-air-quality#:~:text=Americans%2C%20on%20average%2C%20spend%20approximately,higher%20than%20typical%20outdoor%20concentrations.  
³ https://www.blf.org.uk/support-for-you/indoor-air-pollution/allergies-in-your-home 
⁴https://www.allergyuk.org/resources/house-dust-mite-allergy-factsheet/?gclid=EAIaIQobChMI7e3Y3vT59gIVi-3tCh1ctATnEAAYASAAEgKf3fD_BwE  
⁵https://www.nhs.uk/conditions/allergies/ 
⁶https://www.aafa.org/pet-dog-cat-allergies/ 
⁷Best accuracy achieved in Auto mode. Auto ramp feature in Auto mode only. Testing based on average in home usage according to Dyson internal test data. Microscopic dust is defined as particles less than 100 microns. 
⁸https://www.mayoclinic.org/diseases-conditions/mold-allergy/symptoms-causes/syc-20351519#:~:text=Like%20any%20allergy%2C%20mold%20allergy,causing%20antibodies%20to%20fight%20them.  
⁹https://www.nhs.uk/conditions/hay-fever/ 
¹⁰In maximum setting. Tested for air projection, purification coverage in a 81m3 room. 
¹¹https://www.mayoclinic.org/diseases-conditions/food-allergy/symptoms-causes/syc-20355095