Beat the heat
With 290 litres of purified, cooling air per second.¹
Exclusive colour options available.
¹In maximum setting. Excluding Dyson Pure Cool Me.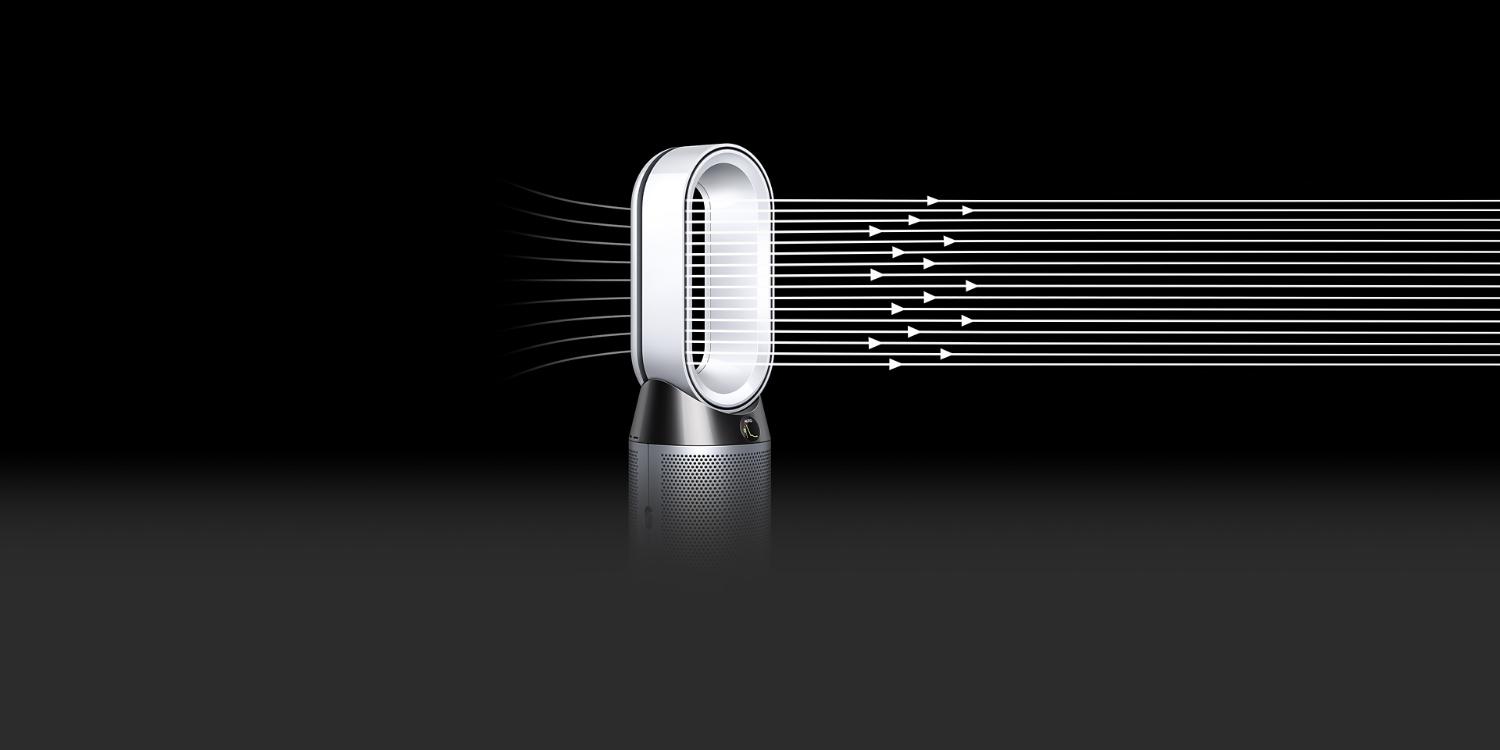 Projects powerful airflow
Air Multiplier™ technology delivers over 290 litres per second of smooth, yet powerful airflow – circulating purified air throughout the whole room.³
³ Tested for air projection (DTM801), purification coverage in a 81m3 room (TM-003711), and heating performance in a 35m3 room (DTM 961).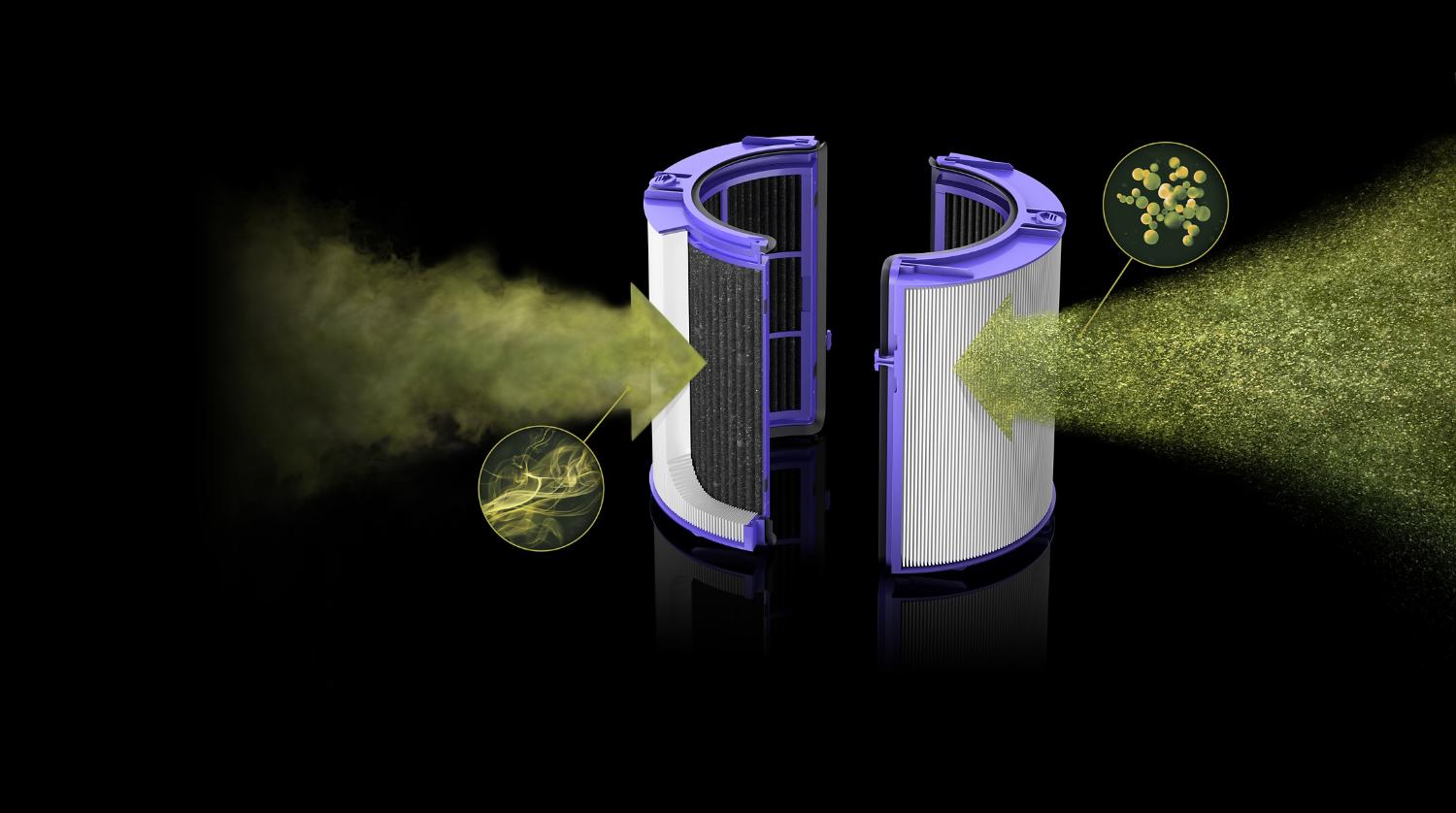 Captures gases and pollutants. And keeps them trapped.
As temperatures rise, pollution levels can too. The machine's sealed filter combines an activated carbon and glass HEPA filter. Together, they capture gases and 99.95% of ultrafine particles from the air.²
²Tested for filtration efficiency at 0.1 microns (EN1822).

Common household pollutants
Bacteria and mould spores

Cleaning products and scented candles

Ultrafine particles and viruses
Sleep with cooling, purified air. Not dirty air.
Cool yourself down with a focused stream of cooling, purified air.
Buy direct from the people who made it