Beat the heat
Cools you with 290 litres of purified air, per second. Captures dust, allergens and H1N1 virus.
Find the right one for you
Cooling and heating, with air purification. Dyson purifying fans and heaters capture gases, allergens and 99.95% of pollutants from the air.
Night mode
Designed for lighter sleepers. Monitors and purifies using the quietest settings along with a dimmed display.
Cools you in summer

Projects over 290 litres of air a second for cooling airflow.

Heats in the winter

With long-range projection, it's quick to heat the whole room evenly.³
See what Dyson Purifying fans can do for you
Common household pollutants
Formaldehyde

Carpets, rugs and flooring

Odours

Household fumes and cooking

Benzene and VOCs

Cleaning products and candles

Nitrogen dioxide

Gas stoves and car exhausts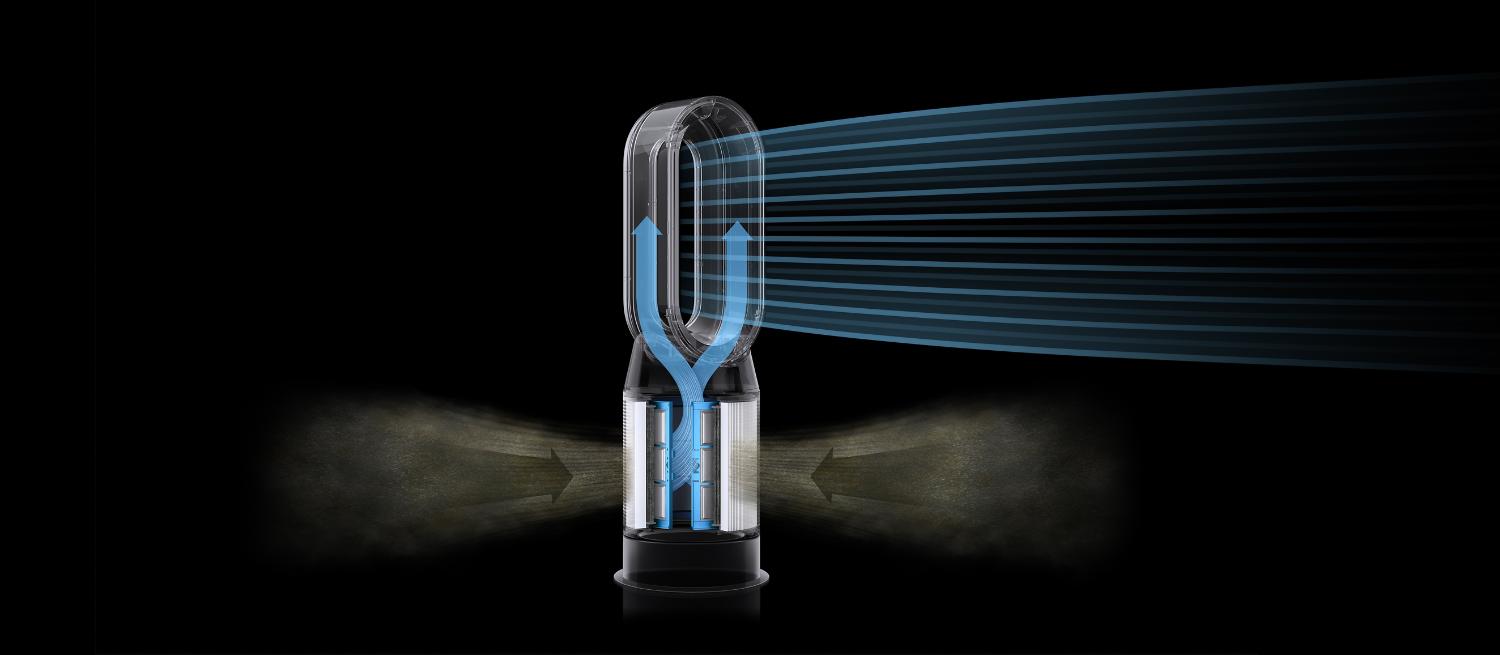 Fully sealed to HEPA H13 standard
To prevent pollutants leaking back into the air, it's not just the filter but the whole purifier that's sealed to HEPA H13 standard⁴. So what goes inside, stays inside.

Formaldehyde is 500X smaller than PM0.1
Formaldehyde is one of the most common indoor pollutants. It can be released for years from furniture, flooring and even bedding.
Dyson technology for the smart home
Monitor air quality and control your purifier fan, from anywhere. With the Dyson Link app.

Hands-free control. With compatible voice services.

Quick and easy support. Helpful reminders.
Download the Dyson Link app⁵
Dyson Link app rated 4.2 out of 5 (average as of May 2020)
Maintaining your purifier
To ensure optimum air purification performance, we recommend replacing your HEPA+Carbon filter every 12 months. Your catalytic filter never needs replacing.
Beat the heat, with purified air

Projects over 290 litres of air a second for cooling airflow.
Buy direct from the people who made it