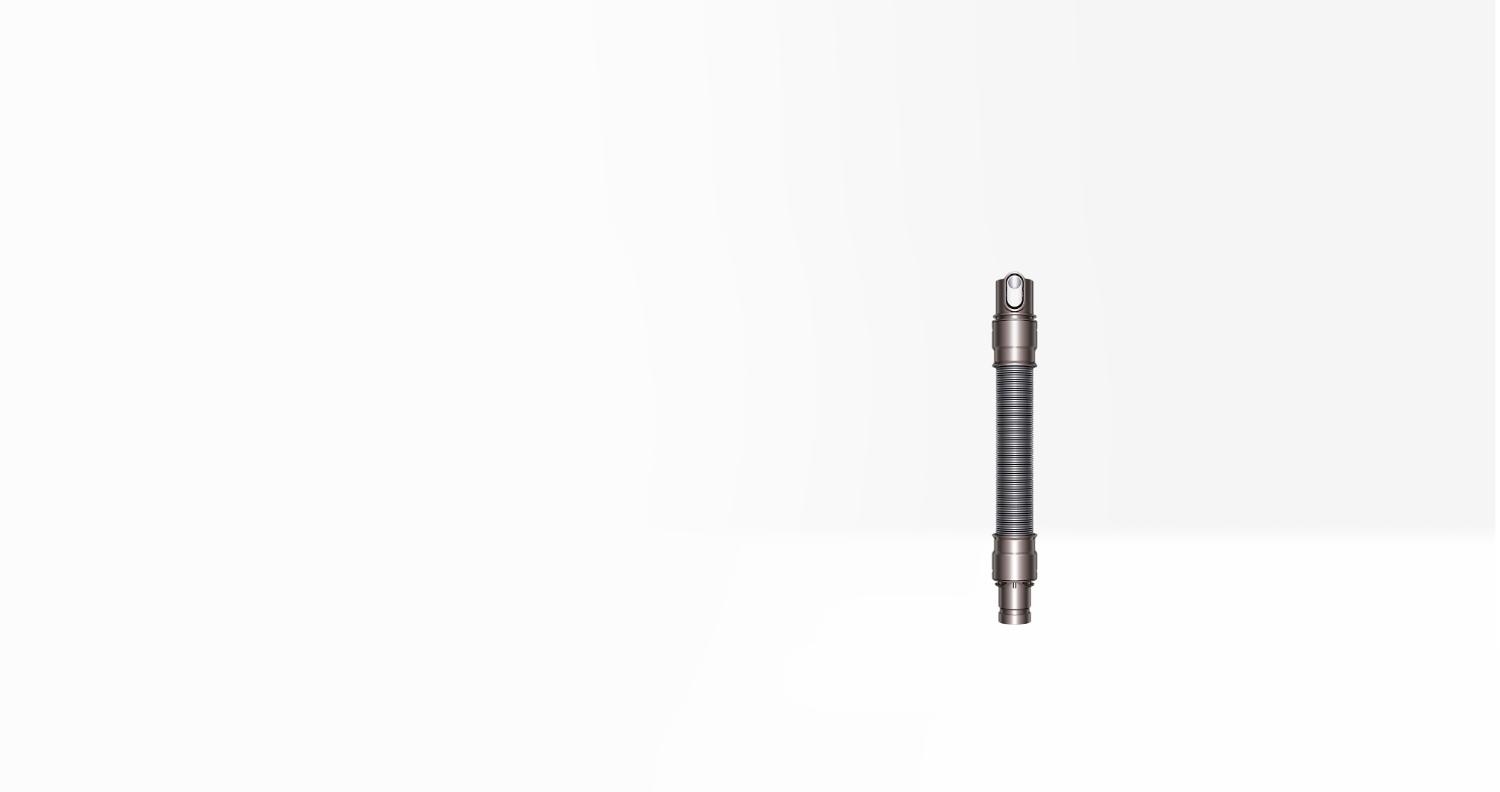 Extension hose.
Combines with other Dyson tools to provide a longer reach.
Extends up to 24 inches.
Enables deep cleaning in narrow or shallow spaces around your home and car interior.
Also fits these machines
Some machines are excluded from the ranges shown
DC16 Issey Miyake Exclusive™
DC24 Animal™
DC24 Animal™
DC24 Blitz It™
DC24 DRAWING Limited Edition™
DC24 Multi Floor Complete™
DC24 Multi Floor Exclusive™
DC24 Multi Floor™
DC24i™
DC31 Animal Exclusive™
DC31 Animal™
DC31™
DC34 Animal Exclusive™
DC34 Animal™
DC34 Complete™
DC34™
DC35 Animal™
DC35 Complete™
DC35 Digital Slim™
DC44 Animal Complete™
DC44 Animal™
DC44 Multi Floor™
DC44™
DC47 Multi Floor Complete™
DC47 Multi Floor™
DC47i™
DC50 Animal Complete™
DC50 Animal™
DC50 Animal™
DC50 Multi Floor Complete™
DC50 Multi Floor™
DC50i™
DC58 Animal Complete™
Dyson V6 Car + Boat Extra vacuum
DC59 Animal Complete™
DC59 Animal™
Dyson Small Ball Total Clean
Dyson V6
Dyson V6 Absolute vacuum
Dyson V6 Animal Extra vacuum
Dyson V6 Animal vacuum
Dyson V6 Cord Free
Dyson V6 Fluffy vacuum
Dyson V6 Total Clean vacuum
Dyson V6 vacuum
Dyson V6 Mattress vacuum
Dyson V6 Trigger Nickel
Dyson V6 Trigger Pro vacuum
Dyson V6 Trigger vacuum
Delivery details
Free delivery for orders of €50 or more (€5.00 for postage and handling if your order is less than €50). We'll deliver your replacement parts and tools within 5-7 working days.