The Dyson Dust Study 2022
Dyson's annual global Dust Study dives deep into the cleaning habits of people in countries all around the world to help us better understand household dust and the impact it can have on our health and well-being. 
After the Covid pandemic sparked shifts in people's cleaning habbits in response to concerns around health, cleanliness, and hygiene, with it came a boom in pets, boosting the number of pet-owning households around the world to 57%.¹
Here, in detail, are the findings of Dyson's 2022 Global Dust Study. 
Are people cleaning the right spaces?
Dust is extremely light and the slightest action, from sitting on your sofa to turning on the air conditioning can agitate it, reesulting in it becoming airborne before settling on other surfaces around the home. It is important to vacuum the different areas in your home, and not just the floors, to ensure you're removing as much dust as possible.
What is pet dander?

Pet dander consists of tiny, microscopic, skin particles shed by pets with fur or feathers. Much like dust, dander builds up in soft furnishings such as carpets, mattresses and pillows and is a source of food for dust mites. Discover Dyson's best cleaning regime for pet owners.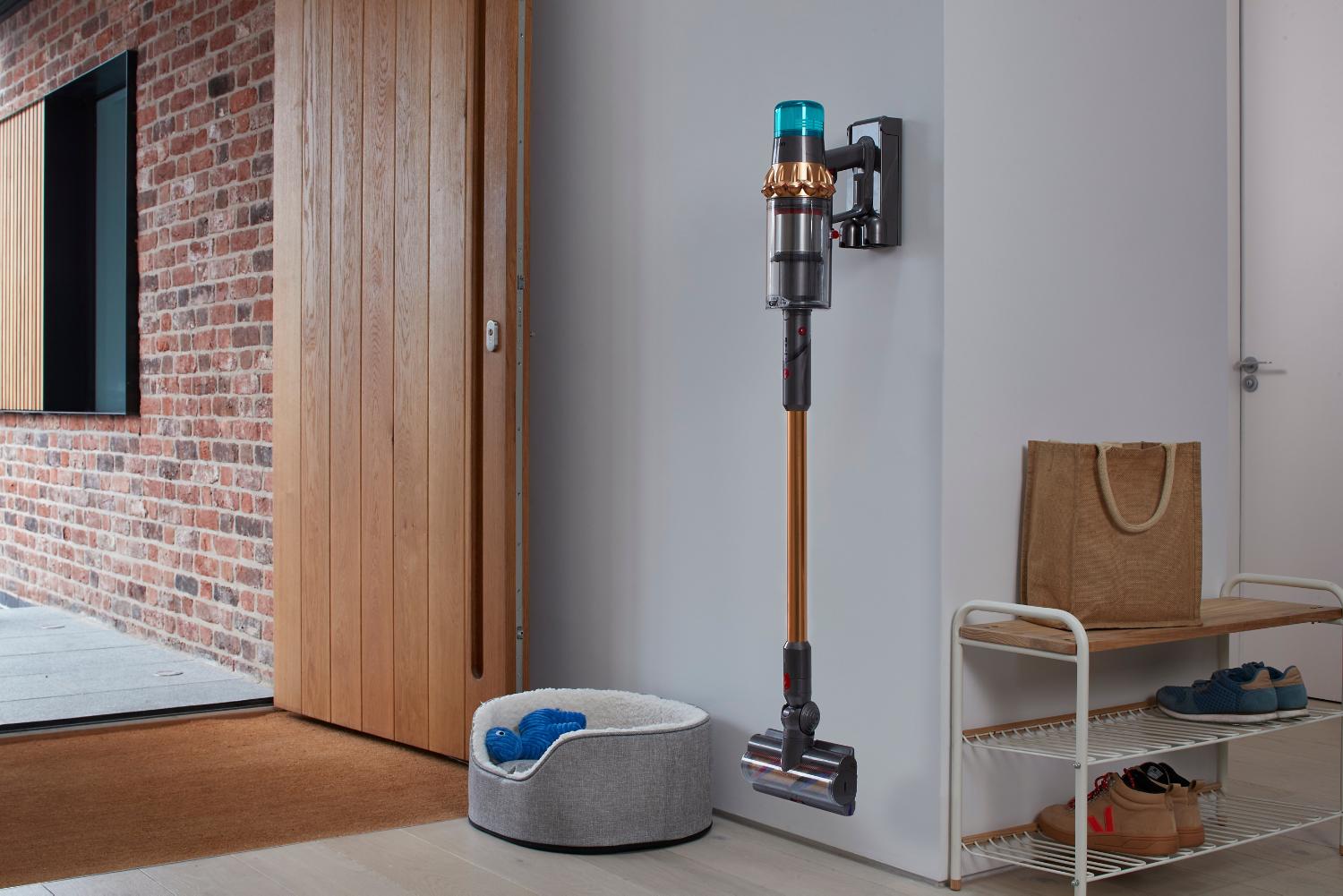 Are people cleaning the right way?
This is why at Dyson, we've spent almost 20 years studying real dust – only by understanding the complex matrix of household dust can we better enable our vacuum cleaners to deal with the conditions they face in real homes. Dyson engineers spend a lot of time developing filters and seals to make sure they capture not only the dust you can see, but also the dust you can't. We also want to make sure that the air being expelled from the vacuum is clean – keeping your home clean and hygienic.

 

"We hope this research inspires you to think about what is in the dust in your homes," explains Stuczen. "Just because it is out of sight does not mean it should be out of mind. The microscopic dust particles like pet dander and dust mite allergens have the largest impact on your health and well-being."
The Dyson Purifier Humidify+Cool Formaldehyde brings together Dyson's latest formaldehyde sensing capabilities with hygienic UV-C humidification technology, responding to today's climate of heightened pollution and hygiene awareness. It automatically purifies, precisely senses and destroys formaldehyde, while using UV-C technology to remove 99.9 per cent of bacteria in water³. 
[2] 12,309 respondents across 11 countries: US, Australia, Japan, China, South Korea, France, Britain, Germany, Spain, Italy, and Turkey. Fieldwork conducted from 15th to 24th November 2021. Data has been weighted at a 'Global' level to be representative of different population sizes. 
Dyson Outsize Absolute
25% bigger cleaner head and 150% bigger bin¹
A precisely-angled laser makes invisible dust visible on hard floors – so you don't miss anything.²
Hair screw tool – Anti-tangle conical brush bar picks up long hair and pet hair. Fast.
2 cleaner heads, 8 tools and accessories included
See all
Click to learn more
Quick-release mini soft dusting brush

Easy, vacuum-assisted dusting. With soft nylon bristles to clean delicate surfaces and fabrics.

Wand storage clip

Handily stores the Combination and Crevice tools on the wand of your vacuum.

Mini soft dusting tool

Charger

Charges your vacuum with or without the Wall Dok.

Quick-release crevice tool

Designed for precise cleaning around edges and narrow gaps.

High Torque XL cleaner head

25% wider cleaner head than the standard V11™ vacuum

Hair screw tool

Anti-tangle conical brush bar picks up long hair and pet hair. Fast.

Additional click-in battery

Additional battery clicks into place to extend run time. Can be charged on or off your machine.

Docking station

Wall-mounted Dock to recharge your vacuum and tidily store tools.

Laser Slim Fluffy™ Cleanerhead

Soft Roller cleanerhead for hard floors with built in laser which detects the particles you can't normally see – so you don't miss anything.

Quick-release combination tool

Two tools in one - brush and wide nozzle. For simple switching between tasks
V12 Detect Slim Animal™
Powerful and lightweight whole home cleaning. Counts and measures the size of dust particles. Up to 60 minutes of run time.¹ LCD screen reports performance and run time.
Single-button power control. No need to hold the trigger. Making cleaning easier.
Hair screw tool – Anti-tangle conical brush bar picks up long hair and pet hair. Fast.
1 cleaner head, 7 tools and accessories included
See all
Click to learn more
Hair screw tool

Anti-tangle conical brush bar picks up long hair and pet hair. Fast.

Quick-release mini soft dusting brush

Easy, vacuum-assisted dusting. With soft nylon bristles to clean delicate surfaces and fabrics.

Docking station

Wall-mounted Dock to recharge your vacuum and tidily store tools.

Wand storage clip

Handily stores the Combination and Crevice tools on the wand of your vacuum.

Docking station

Mini soft dusting tool

Quick-release crevice tool

Designed for precise cleaning around edges and narrow gaps.

Charger

Charges your vacuum with or without the Wall Dok.

Quick-release combination tool

Two tools in one - brush and wide nozzle. For simple switching between tasks

Direct drive cleaner head

Powerful direct-drive cleaner head removes ground-in dirt from carpets