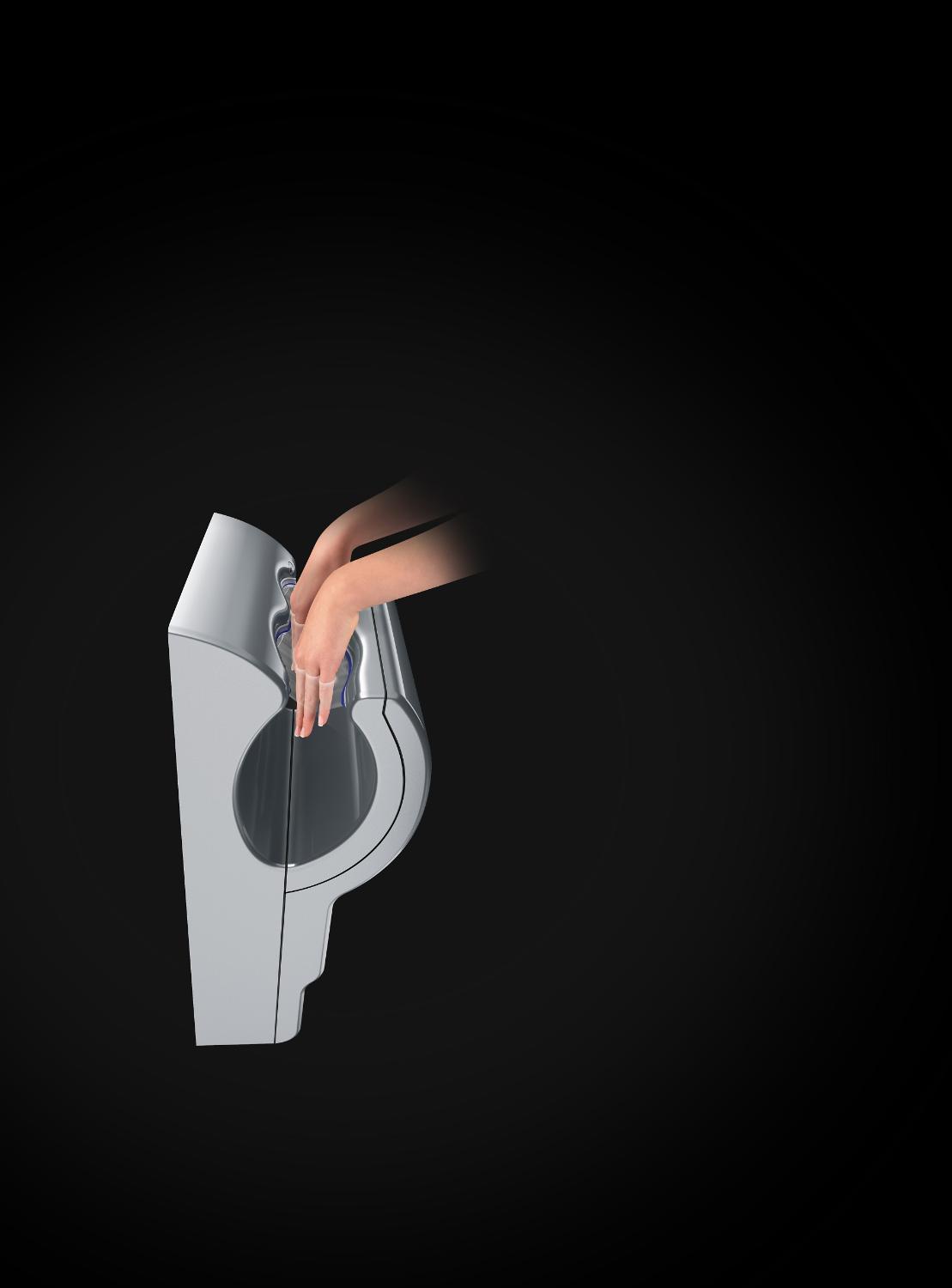 Technology
Scrapes away water. At 430mph.
HEPA-filtered air.
Dyson Airblade™ hand dryers have HEPA filters installed to capture 99.95% of bacteria-sized particles from the air. Along with an antibacterial coating and touch-free infra-red operation, it helps prevent the spread of bacteria. So Dyson Airblade™ hand dryers meet every part of NSF Protocol P335, which defines the criteria for hygienic hand dryers.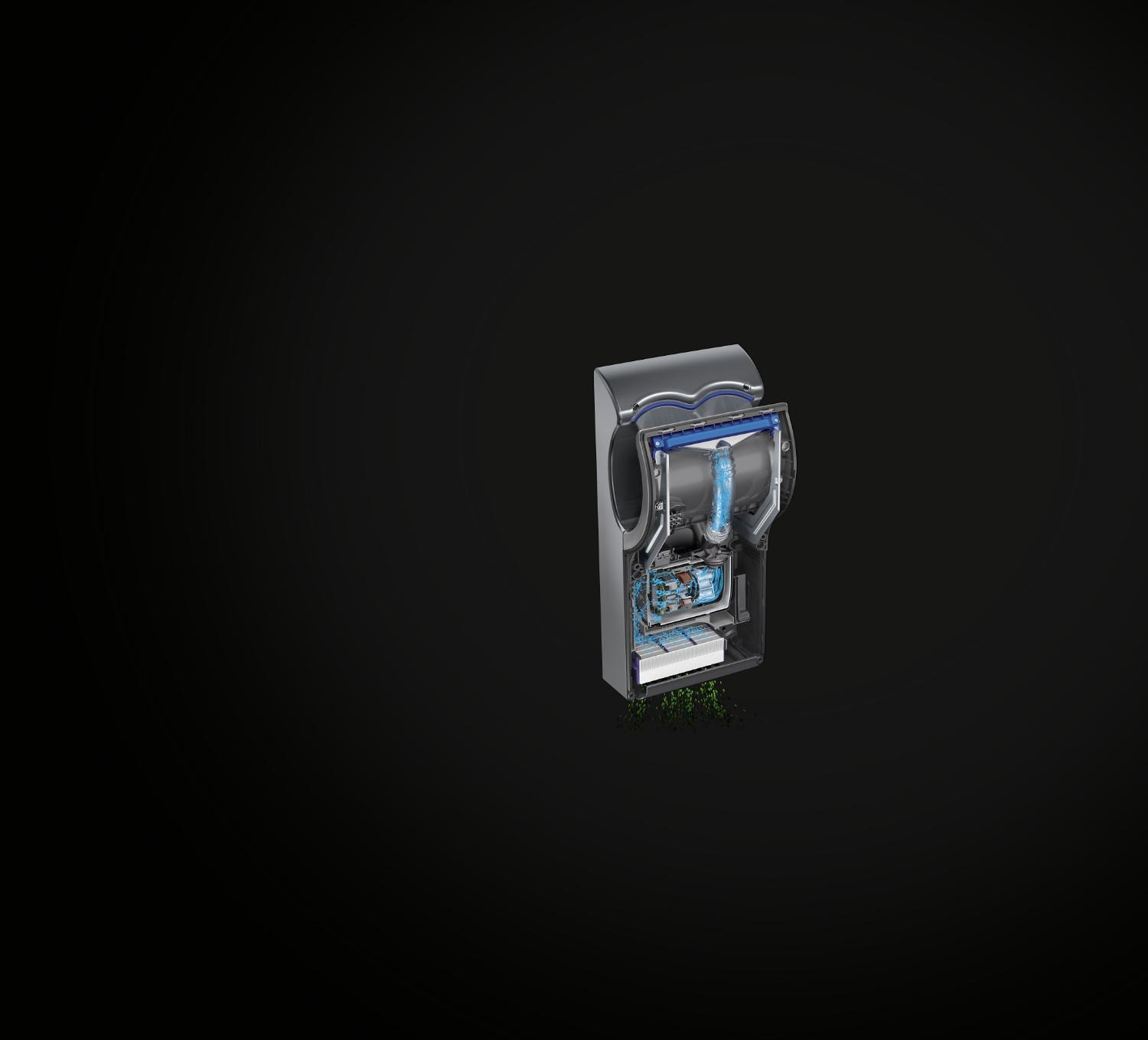 Airblade™ technology.
Clean air from the HEPA filter flows over the electronics, cooling them. It's channelled up the machine by the motor, through air ducts insulated to reduce noise. Sheets of filtered air are then forced at 430mph through apertures 0.8mm wide, literally scraping water from hands.
"Developing the Dyson digital motor V4 took seven years. It's packed full of features and incredibly power dense."
---
Matthew Childe
Global Head of Motor Development
---
Years developing the Dyson digital motor V4
---
Times per second motor switching rate
---
Per cent quieter than the previous generation
Dyson Airblade V Nickel

The most hygienic hand dryer. 35% quieter.

Dyson Airblade V White

The most hygienic hand dryer. 35% quieter.

Dyson Airblade dB (Grey)

The fastest, most hygienic hand dryer

Dyson Airblade dB (White)

The fastest, most hygienic hand dryer