Buy direct from the people who made it
Harper's Bazaar Best of the Best Beauty award 2020
---
Winner of 'Best Hair Dryer'

'Still unbeaten for the speed at which it dries our hair beautifully, while it protects it perfectly.'
Stand out colours. New to Dyson.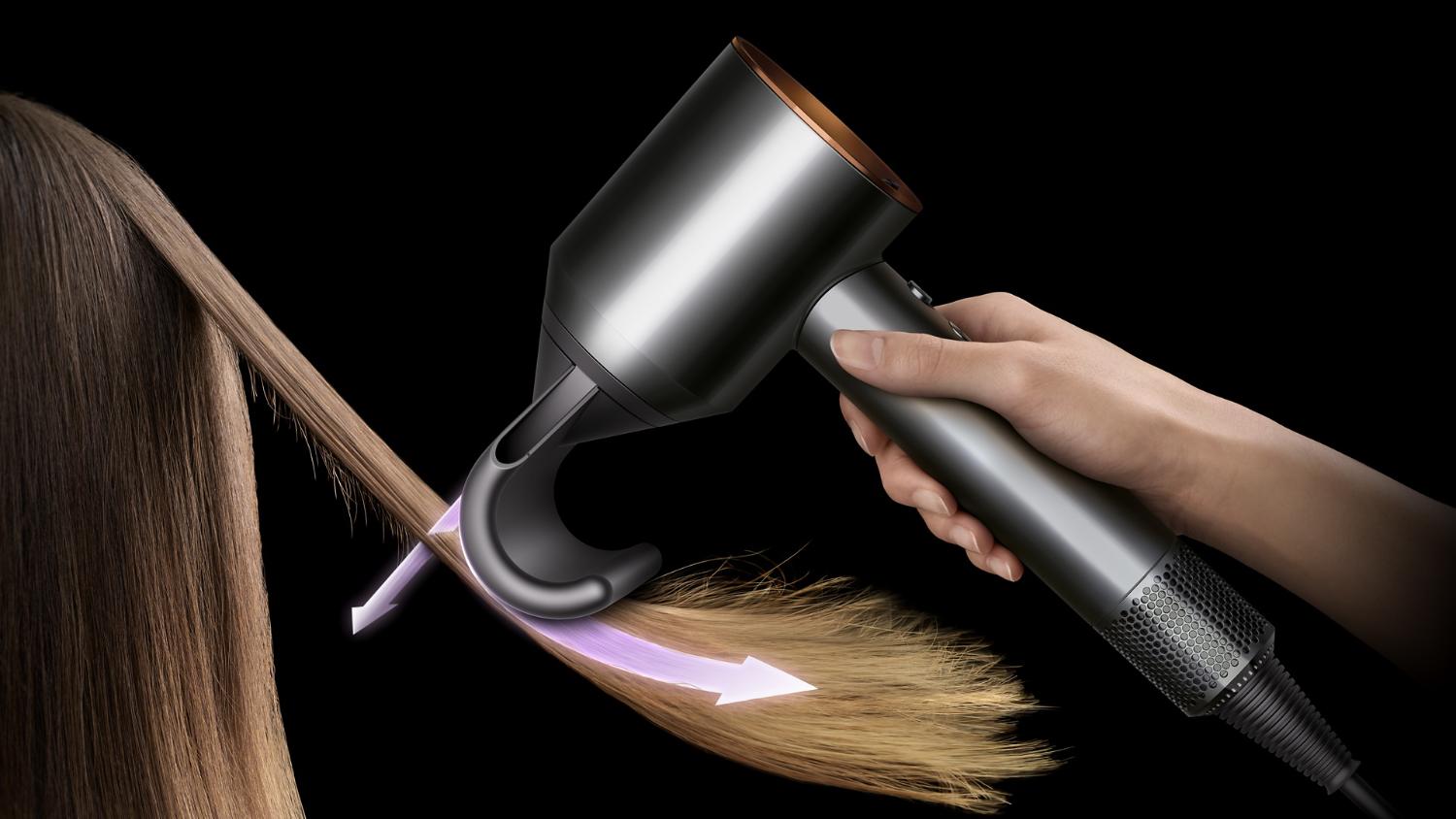 Our latest technology hides flyaways in a single pass.
For a smooth, shiny finish².
Inspired by professional stylists, the Flyaway attachment harnesses the Coanda effect to lift longer hairs and hide flyaways. Giving you a smooth, salon finish², at home.
 

See how we engineered the new Flyaway attachment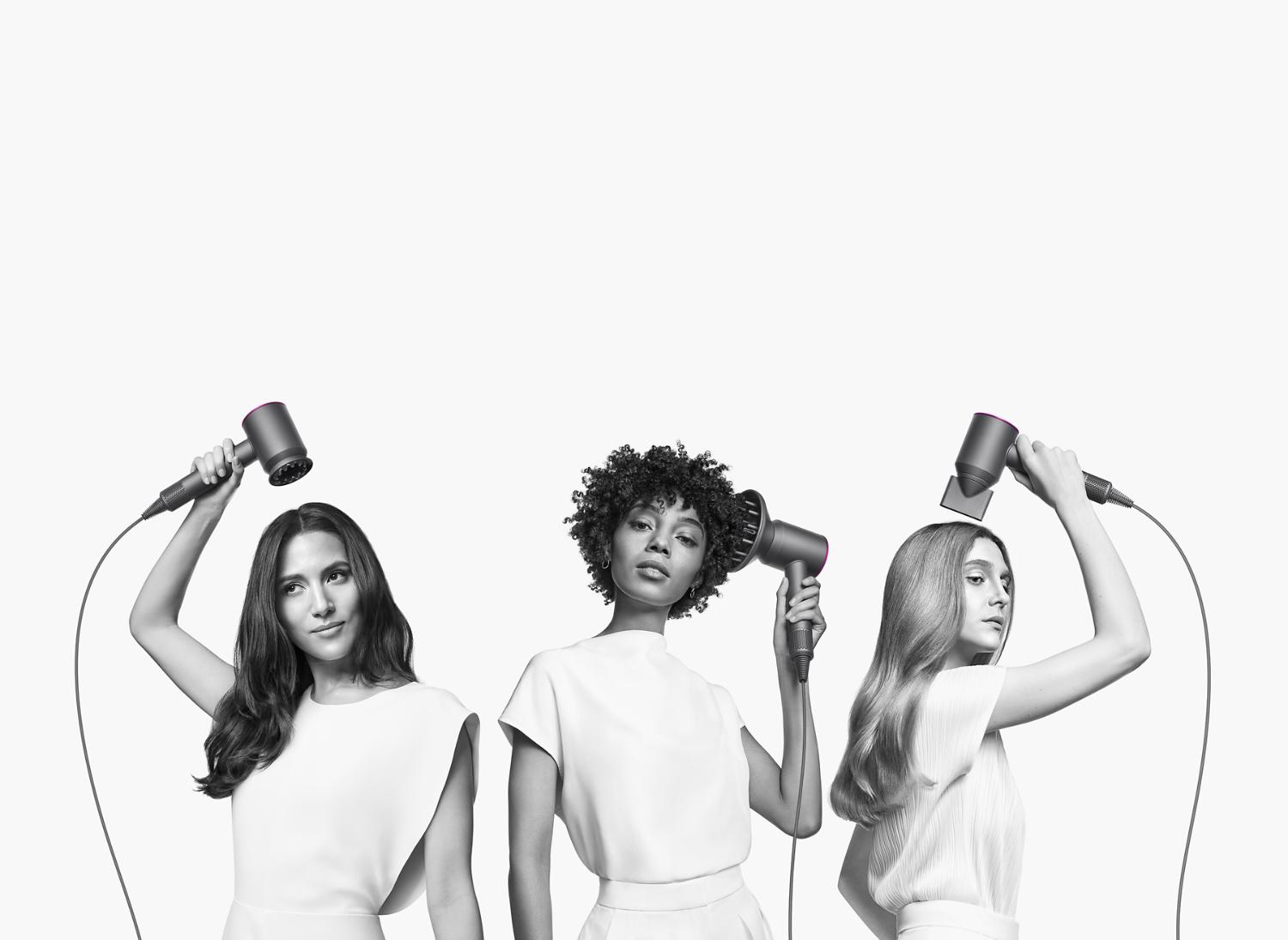 Engineered for different hair types
After rigorously testing different hair types in our laboratories, we've engineered a range of attachments designed to style different types of hair. And because we're constantly evolving our machines, we've developed a new Flyaway attachment.
Magnetic styling attachments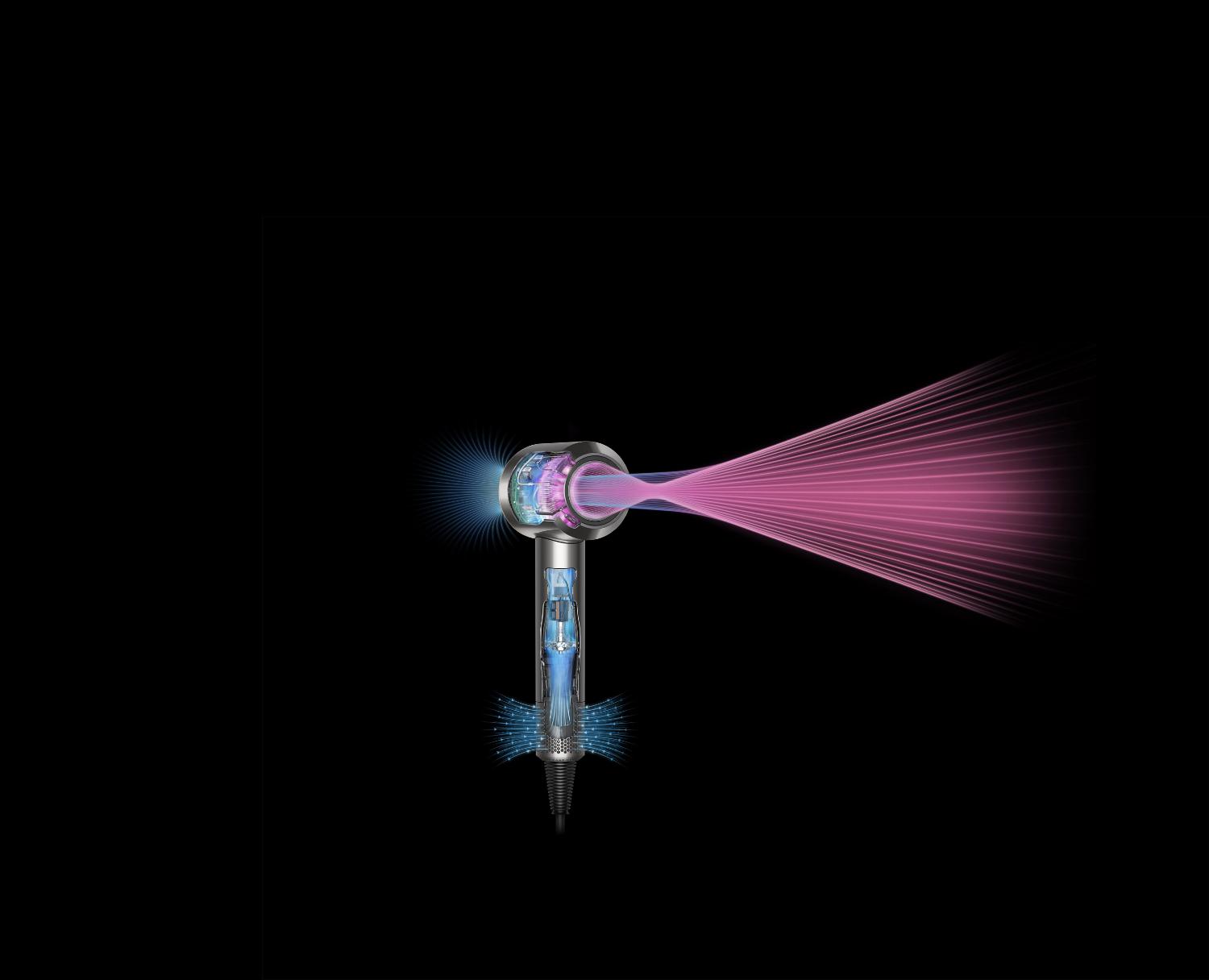 Powerful. And fast.
The small, powerful Dyson digital motor V9 spins at up to 110,000rpm. Combined with Air Multiplier™ technology, it produces a high-pressure, high-velocity jet of controlled air, for fast drying and precision styling.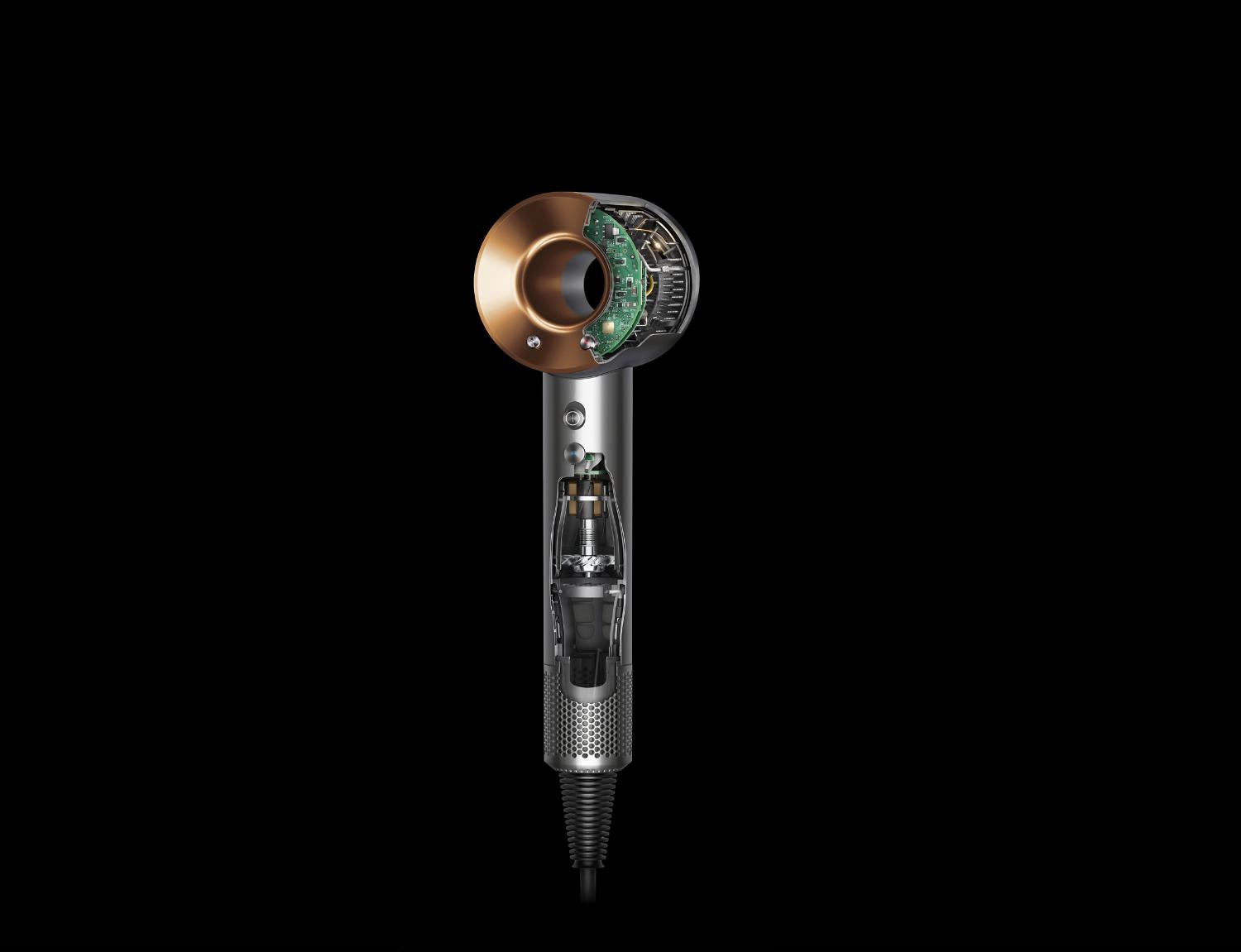 Intelligent heat control helps protect your shine
Unlike some others, the Dyson Supersonic™ hair dryer measures air temperature over 40 times a second, and regulates the heat. This prevents extreme heat damage, to help protect your hair's shine.
Healthy hair reflects light

Extreme temperatures can make small pores appear within the strands. These scatter light in all directions, decreasing shine. The Dyson Supersonic™ hair dryer's intelligent heat control helps prevent extreme heat damage. And less damaged hair reflects more light in a single direction, so hair appears shiny.

Heat and colour loss

Whether your hair's dyed or natural, high heat can change its proteins, causing the colour to fade. The Gentle air attachment can help prevent this by maintaining a lower temperature.
Styling guides

Watch our quick, step-by-step guides to achieving your ideal style.

Flyaway attachment

Learn how to use the Flyaway attachment to finish a style.

Flyaway attachment

Included in

Dyson Supersonic™ hair dryer
Textured mullet

Protect and add texture to short, coloured hair.

Curly updo

Diffuse natural curls and secure with a clip for a quick and classy updo style.
Twist out
Create textured twists with curly hair.
Diffuser
Included in
Dyson Supersonic™ hair dryer
Volumised blowout
See how to smooth and add volume to long, straight hair.
Gentle air attachment
Styling concentrator
Flyaway attachment
Included in
Dyson Supersonic™ hair dryer
Styling masterclasses

Hairstyle inspiration and tips on perfecting your technique, from Dyson style experts.

Expert guides and content

Expert how-to guides, helping you master different styling attachments. For your hair type and style.

Priority owner access

Receive invites to exclusive events and be among the first to hear about the latest Dyson technology. 
"The new Flyaway attachment makes it super easy to achieve a salon finish at home."
---
Larry King
Professional Hairdresser
Powerful airflow
Air Multiplier™ technology amplifies air by three times. For faster drying.