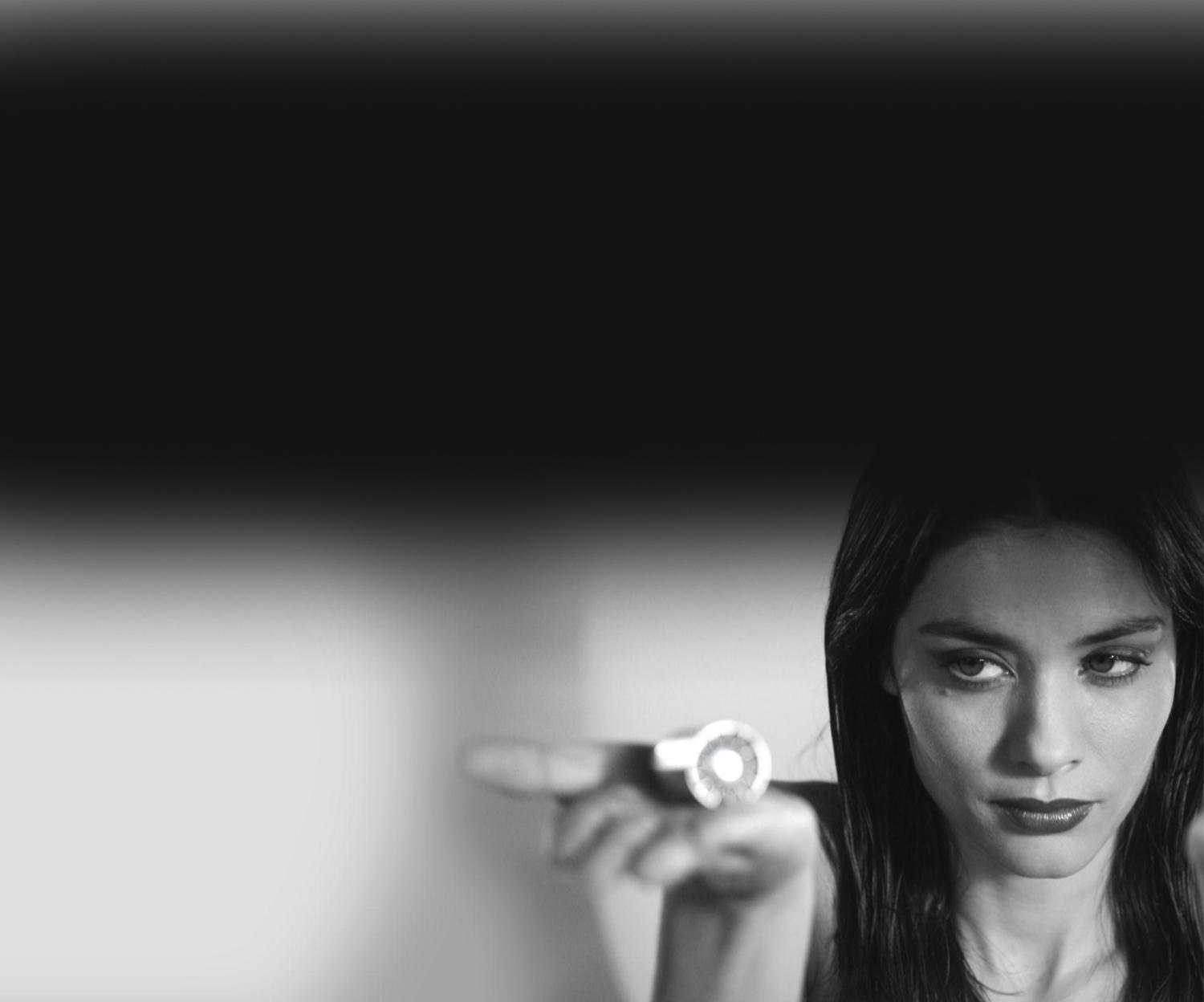 Technology
The power behind a new kind of hair dryer.
"Fast drying isn't just about high‑speed air. You also need the right balance of pressure and turbulence. You need to control the air, and make it stable."
---
Tom Crawford
Dyson Global Category Director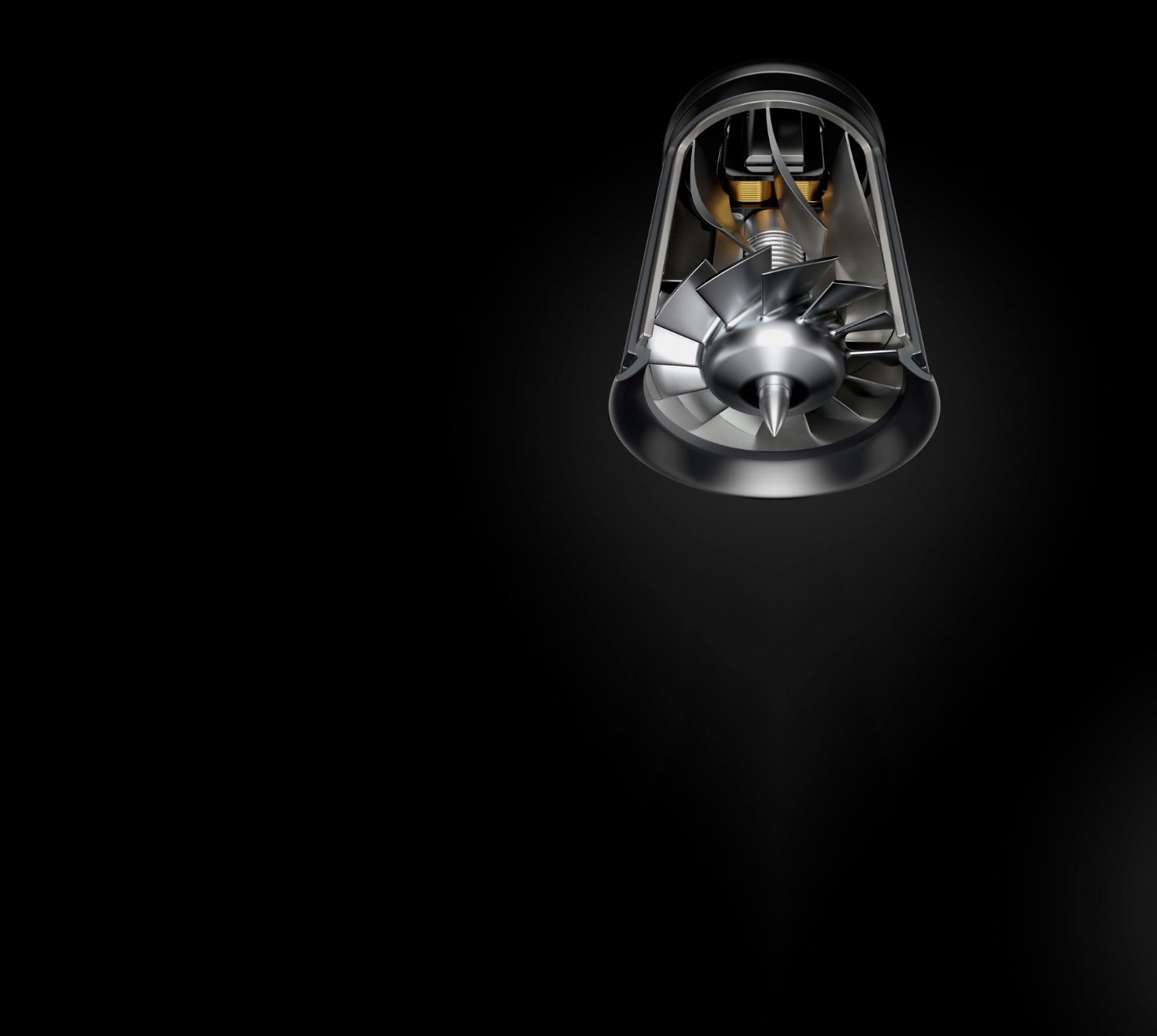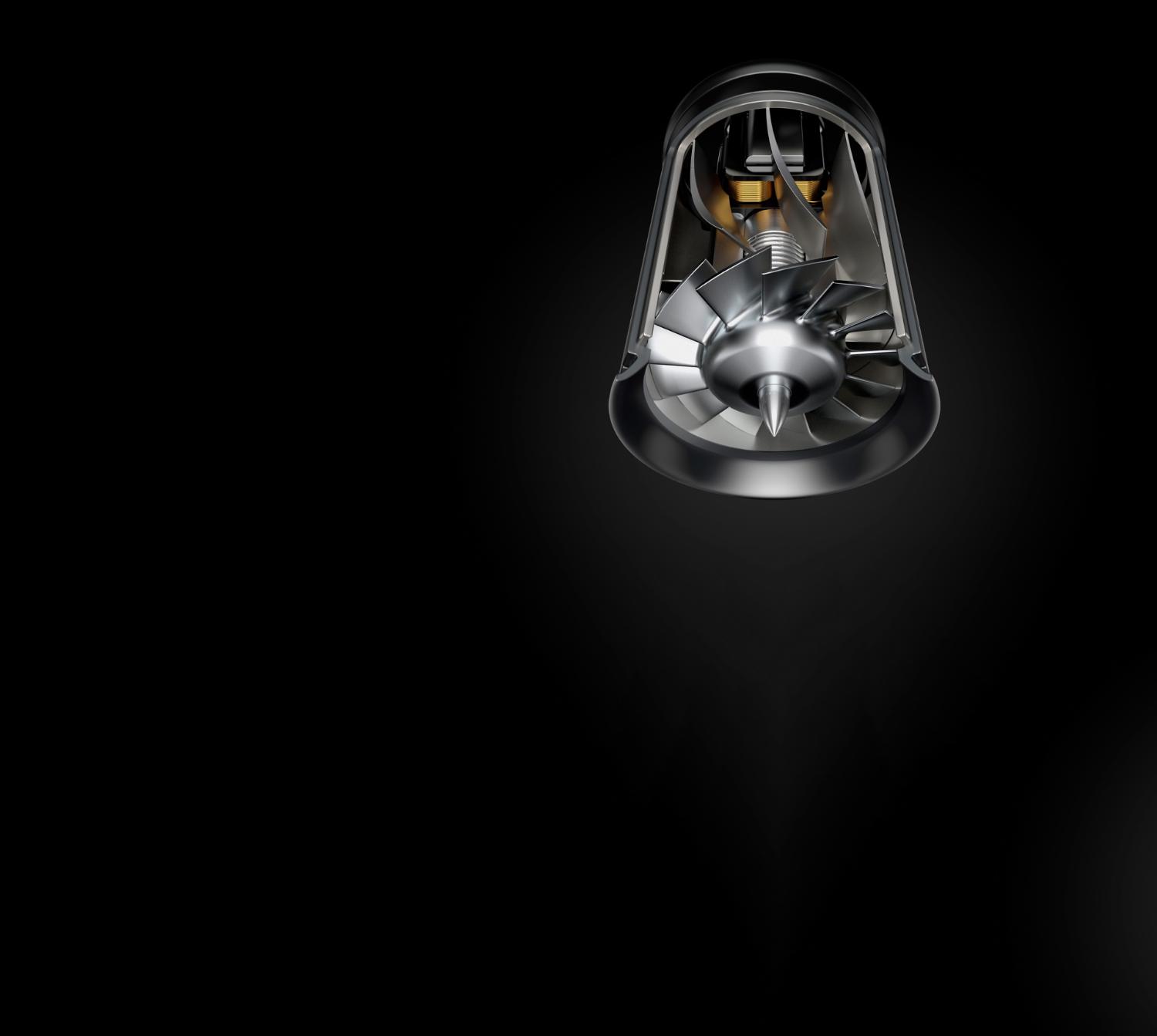 The Dyson digital motor V9.
Positioned in the handle, the 27mm Dyson digital motor spins, on average, 6 times faster than other hair dryer motors with one inaudible frequency – yet is a third of the weight.¹ Its 13-blade impeller generates 3.5kPa of pressure, propelling 13 litres of air up to the amplifier every second.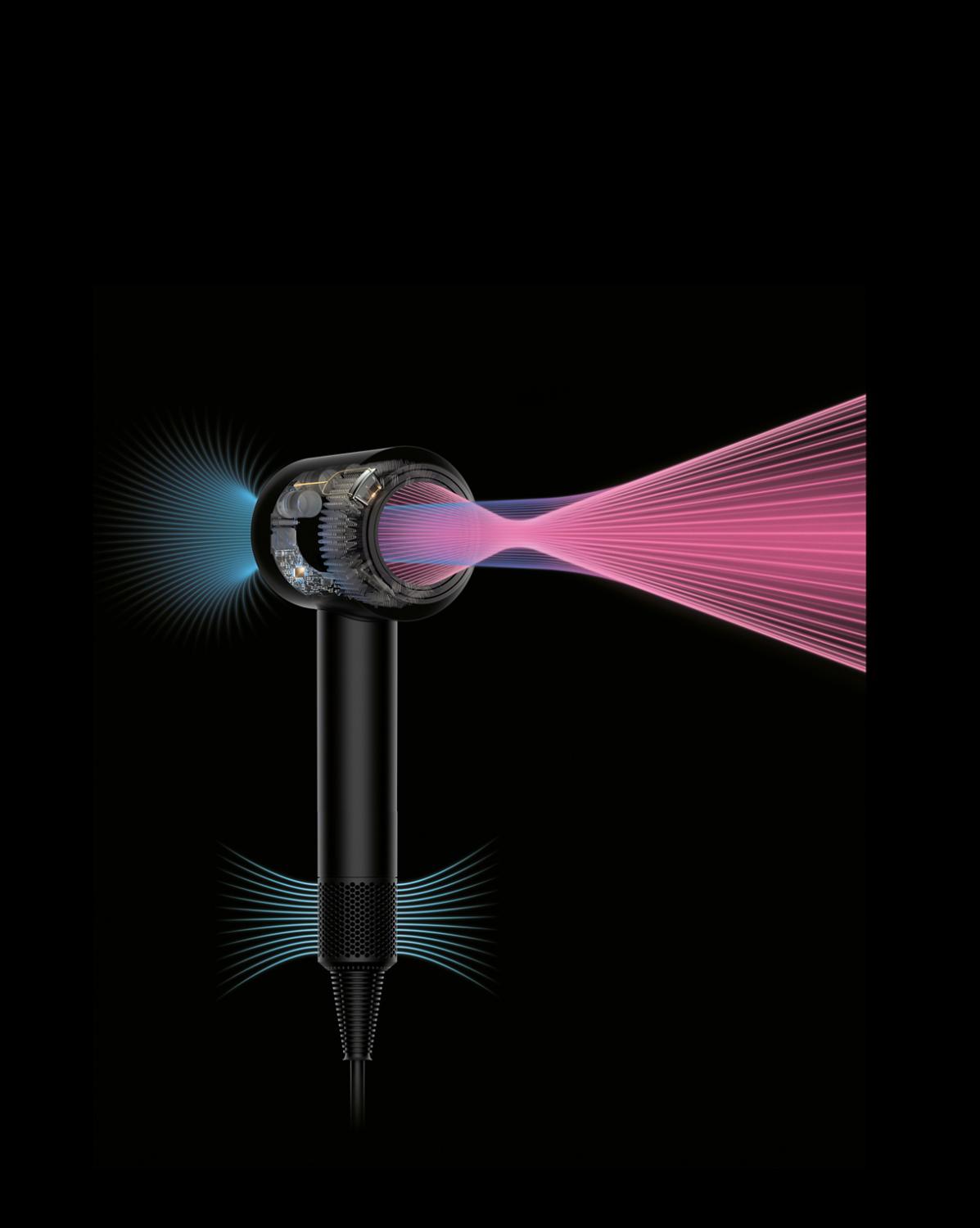 Air Multiplier™ technology.
With the motor in the handle, there's space in the head for Air Multiplier™ technology. Using Bernoulli's principle, the high-pressured air is converted into a controlled, high-velocity jet. Exploiting entrainment, the airflow drawn in by the motor is then amplified three times.
"You need a certain amount of heat to style hair, but extreme heat can cause damage. By keeping the temperature under control, our dryer can help protect your hair."
---
Annmarie Nicholson
Dyson Engineer
Vibration reduction mount.
A silicone mount helps to prevent the motor from vibrating against the inside of the handle, reducing the transfer of noise between the motor and the case.

One inaudible frequency.
By designing a motor impeller with 13 blades instead of the usual 11, Dyson engineers have pushed one tone within the motor to a sound frequency beyond the audible range for humans.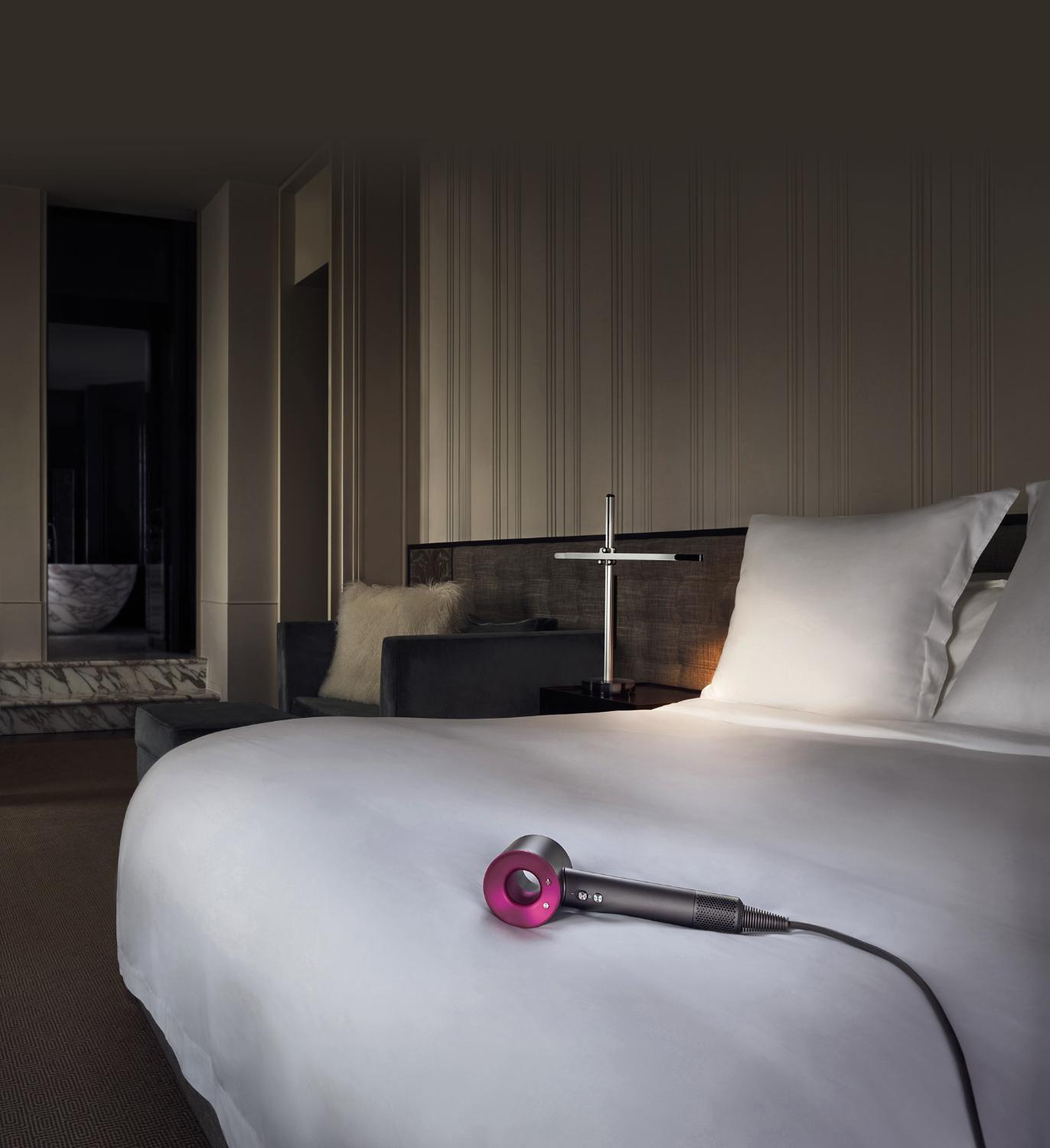 Give guests an exclusive styling experience, in the comfort of their own room.
¹Tested vs top 20 best-selling hair dryers as of February 2017.