Technology
Harnessing the Coanda effect to style hair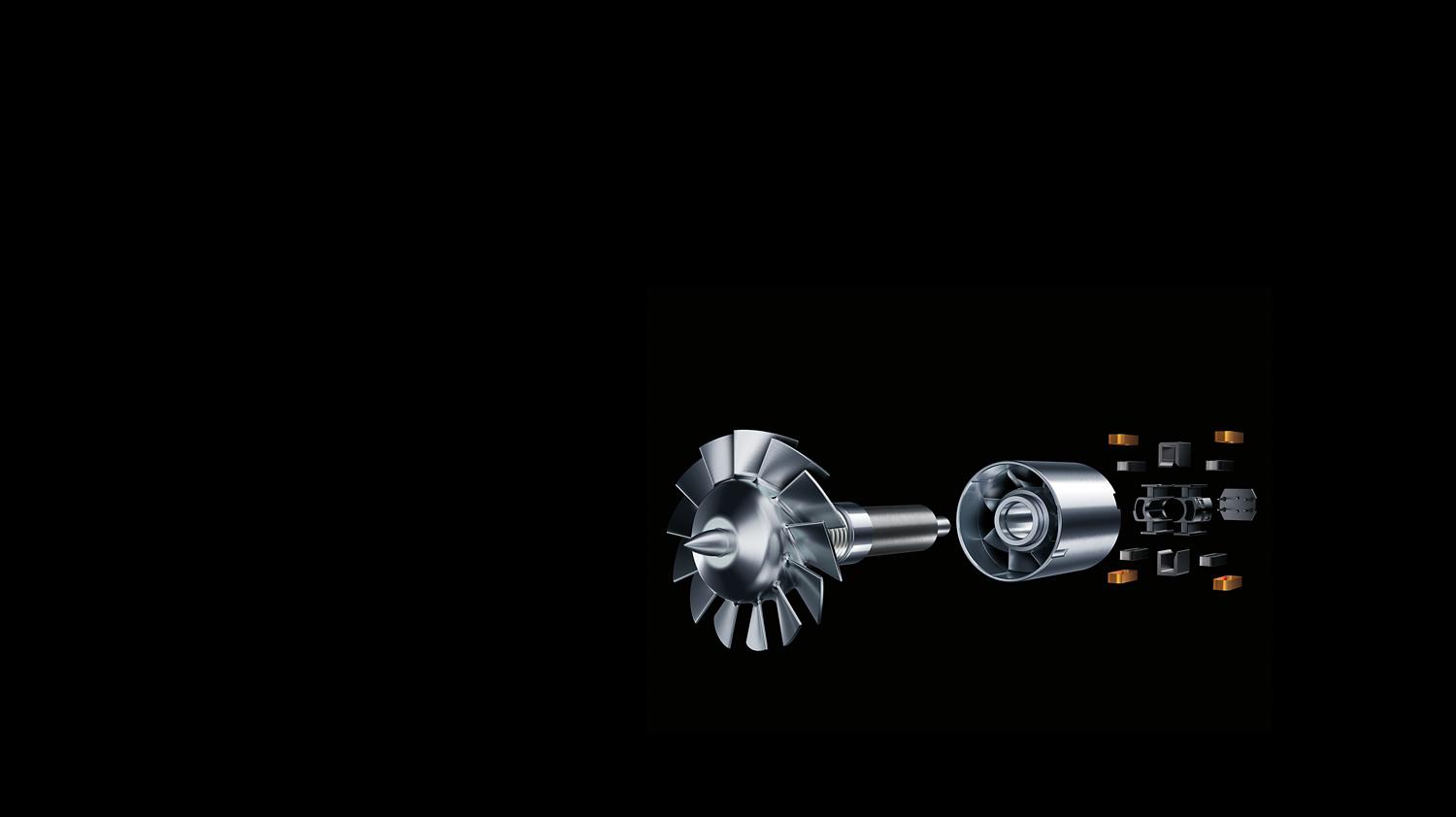 Powered by the Dyson digital motor V9
The Dyson Airwrap™ styler is powered by the Dyson digital motor V9. Spinning at up to 110,000rpm, generating 3.2kPa, it's powerful enough to produce the air pressure needed to create the Coanda effect.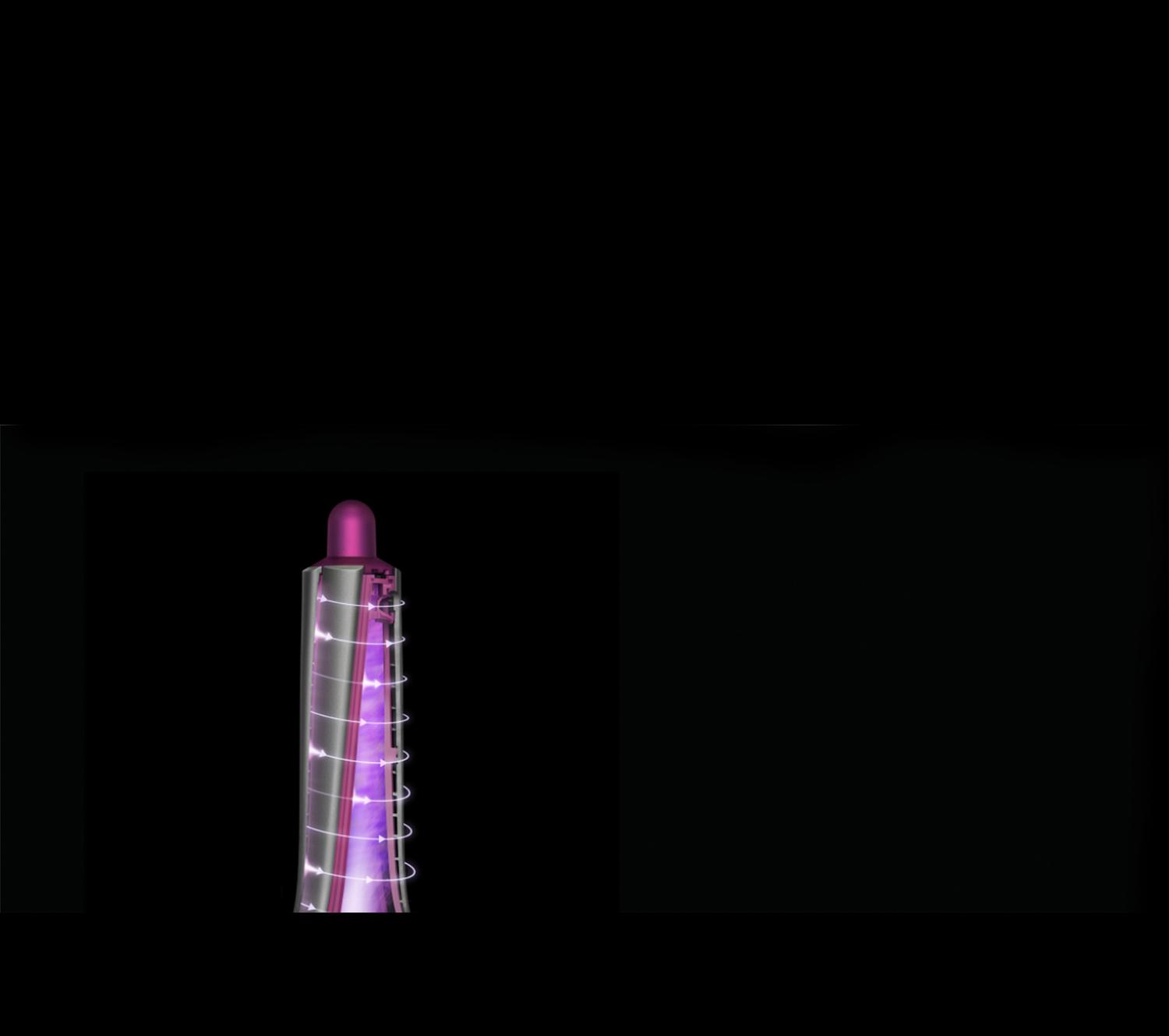 What is the Coanda effect?
The Coanda effect is an aerodynamic phenomenon. Air, when propelled at the right speed and pressure, naturally follows an adjacent surface, entraining surrounding air. The Dyson Airwrap™ styler creates a spinning vortex of air around the barrel that gently attracts, wraps and curls hair.
"Our digital motor technology gives us the high-pressure, high-velocity airflow needed to create the Coanda effect."
---
Graham Donald
Dyson Senior Motor Drives Engineer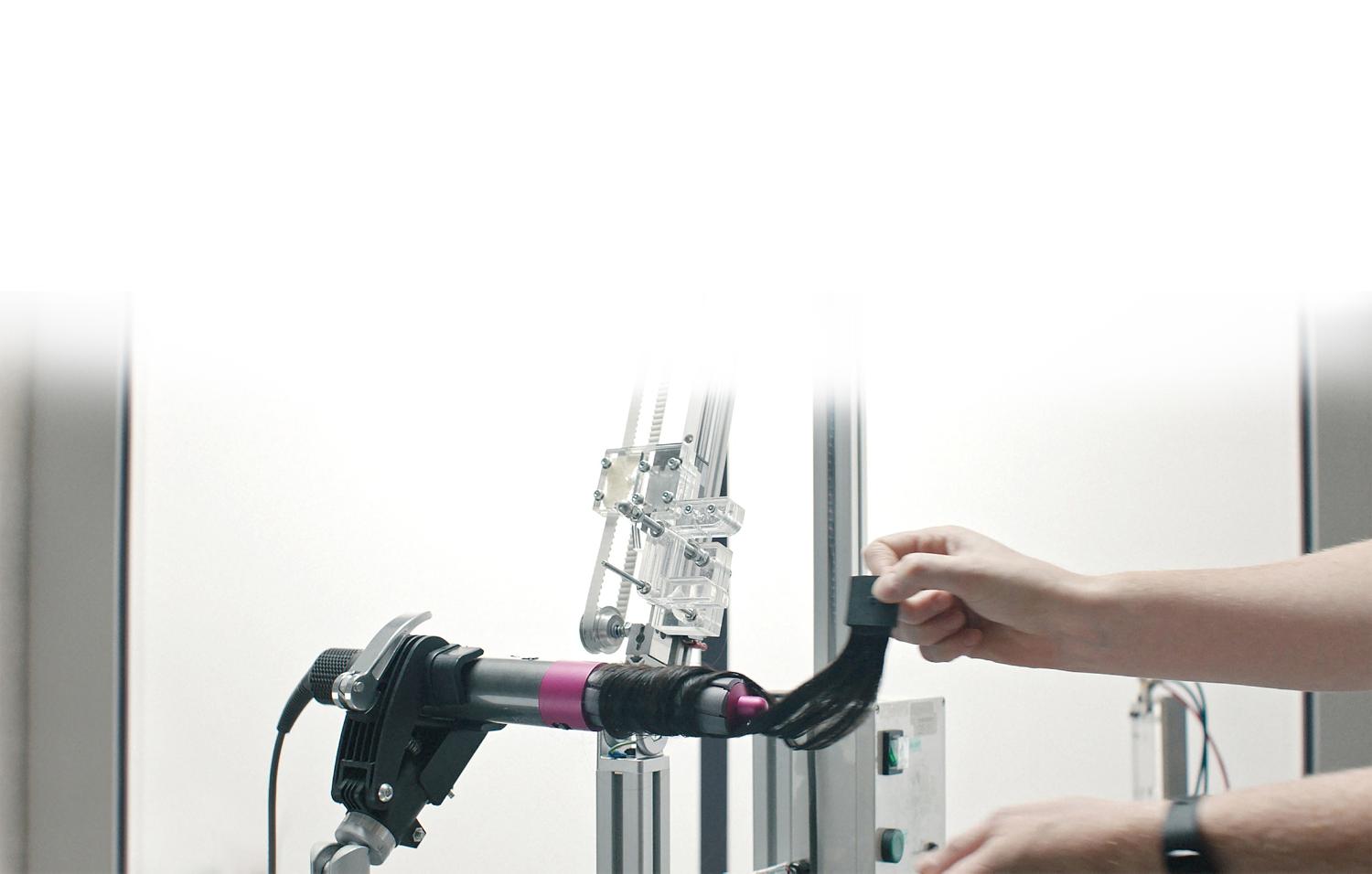 The science of styling with no extreme heat
To style you can reposition and reform the hydrogen bonds that hold its shape.
Intelligent heat control
Temperatures above 150° can cause extreme heat damage. Above 230°, hair melts. The Dyson Airwrap™ styler's thermistor measures airflow temperature over 40 times every second. It transmits data to the machine's microprocessor which intelligently controls the heating element, keeping the temperature under 150°C. To prevent extreme heat damage.
Which Dyson Airwrap™ styler is right for you?
With three options to choose from, we can help you select the best one for your hair type.

Exclusive colour

Dyson Airwrap™ styler Complete Black/Purple

Includes all Dyson Airwrap™ styler attachments for multiple hair types.

9 accessories included

See all

Click to learn more

Dyson Airwrap™ styler Complete Nickel/Fuchsia

Includes all Dyson Airwrap™ styler attachments for multiple hair types.

9 accessories included

See all

Click to learn more

Pre-styling dryer

Takes hair from wet to damp, ready for styling.

Storage case

Protects and stores the Dyson Airwrap™ styler and attachments

Dyson Airwrap™ styler Volume+Shape

Engineered to add volume and shape to limp, flat hair.

7 accessories included

See all

Click to learn more

Pre-styling dryer

Takes hair from wet to damp, ready for styling.

Tan storage case

Finished in tan, cushioned with soft fabric, and secured by magnetic clasp

Dyson Airwrap™ styler Smooth+Control

Engineered to smooth and control unruly, frizz-prone hair.

7 accessories included

See all

Click to learn more

Pre-styling dryer

Takes hair from wet to damp, ready for styling.

Tan storage case

Finished in tan, cushioned with soft fabric, and secured by magnetic clasp