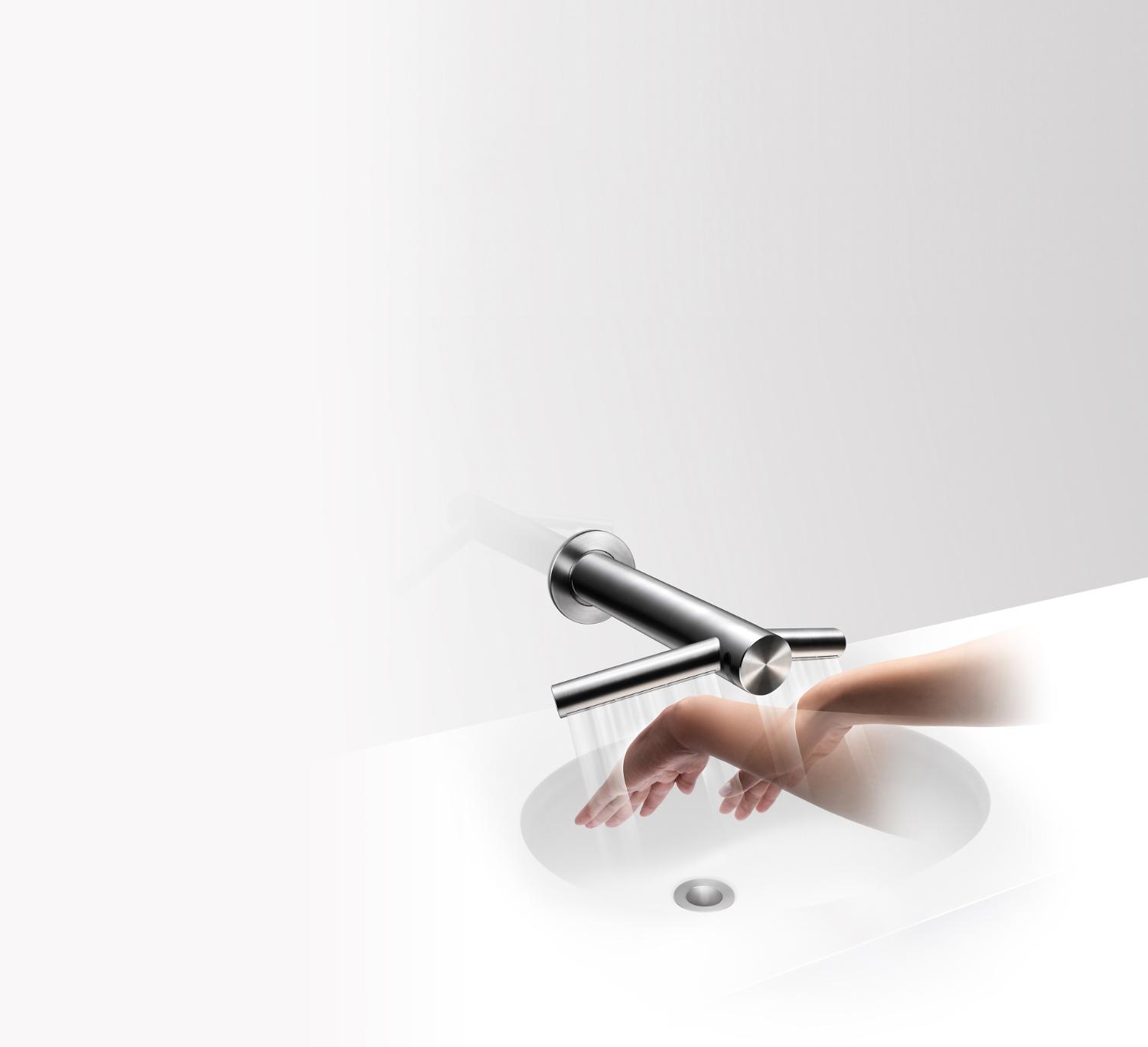 Airblade™ hand drying technology
Now available to rent
Lease a Dyson Airblade™ hand dryer for less than the monthly cost of paper towels. With nothing to pay up front.
Choose from three Dyson Airblade™ hand dryer options to suit your washroom space and requirements.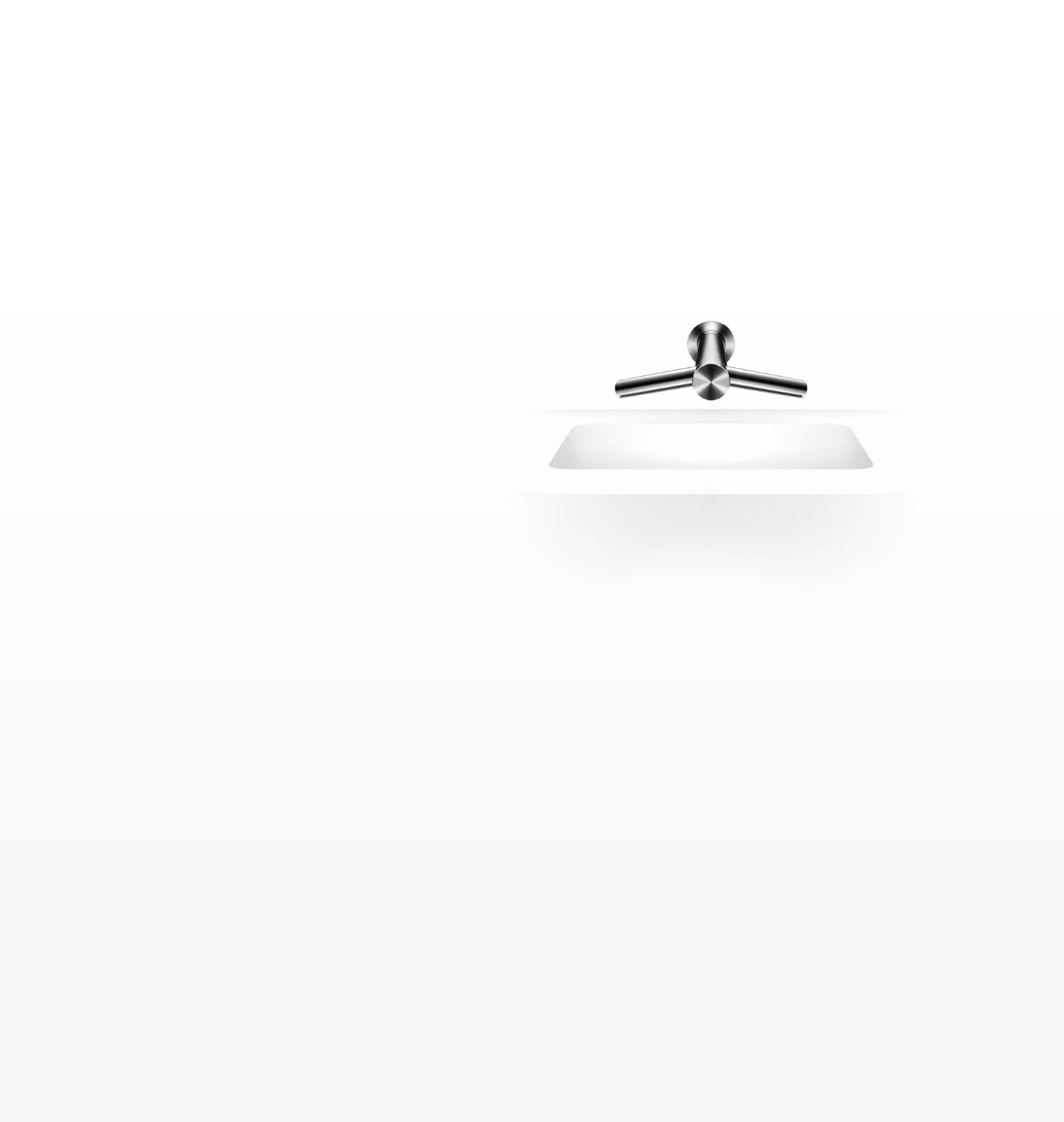 Convenient
Wash and dry hands at the sink
Space-saving
Free your washroom walls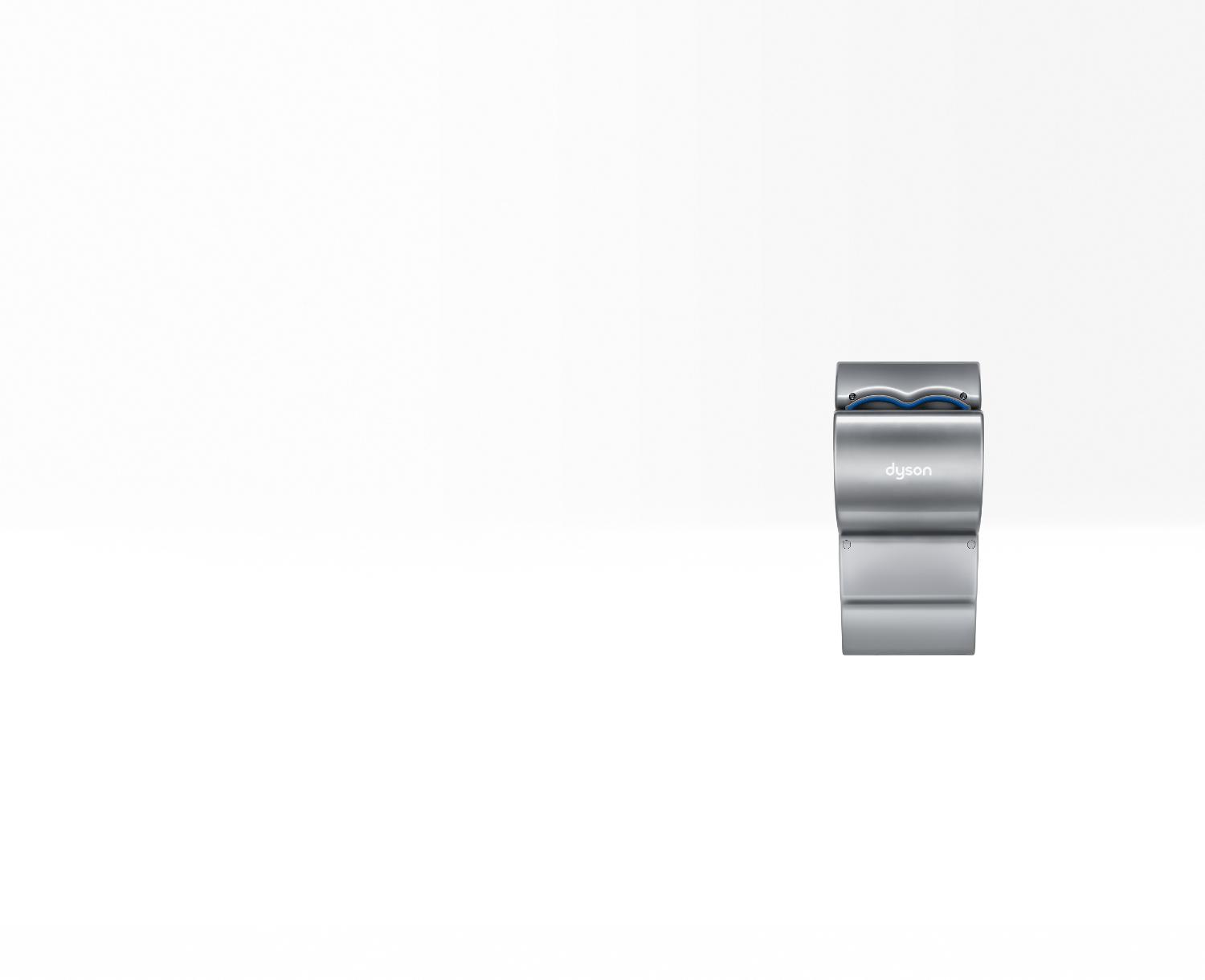 Hard-wearing
Tough, durable ABS polycarbonate
Low emissions
3.7g CO₂ per dry*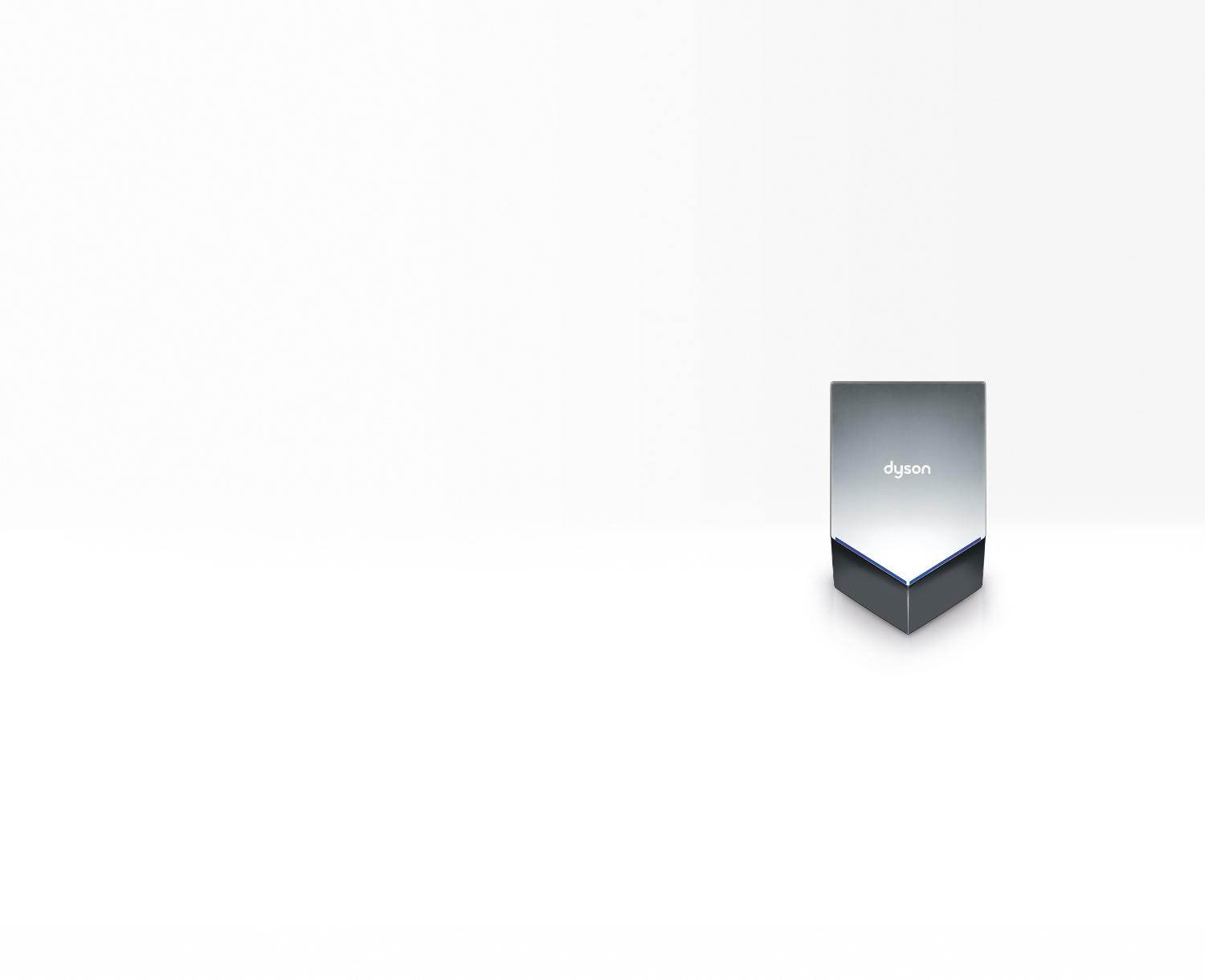 Less noise
35% quieter than our previous model
Low running costs
Just £31 per year*
Slim profile
Frees up washroom space
Paper towels aren't cheap.
We've calculated the cost of a single dispenser at £122 per month. And that doesn't include the time spent refilling empty dispensers, or cleaning up discarded towels.
There are other disadvantages to using paper towel dispensers, too.
They're less hygienic
Dispensers can be found empty leaving no way to dry hands, which can be unhygienic. Whereas Dyson Airblade™ hand dryers have HEPA filters, so hands are dried in seconds with cleaner air.
They create mess
Used paper towels are often discarded carelessly, creating a bad impression about the cleanliness of the facilities. With Dyson Airblade™ hand dryers, there's no bin – so no chance of missing it.

Their carbon footprint
The production, distribution and recycling of paper towels is a carbon-intensive process – and many end up in landfill. Dyson Airblade™ hand dryers produce 81% less CO₂ than paper towels.*

Rent Dyson Airblade™ technology: the benefits
No initial investment
No large capital expenditure. Pay quarterly fees over a lease period of 3-5 years.

Less administrative paperwork
No paper towels to order every month, no replenishment to plan, no storage to organise. 

Maximise your savings
Replace all your paper towel dispensers in one go and immediately benefit from reduction in your costs and carbon footprint.

5 year warranty
All products are covered by the Dyson warranty for the duration of the lease.

¹Loudness reduction compared to the original Dyson Airblade V hand dryer.