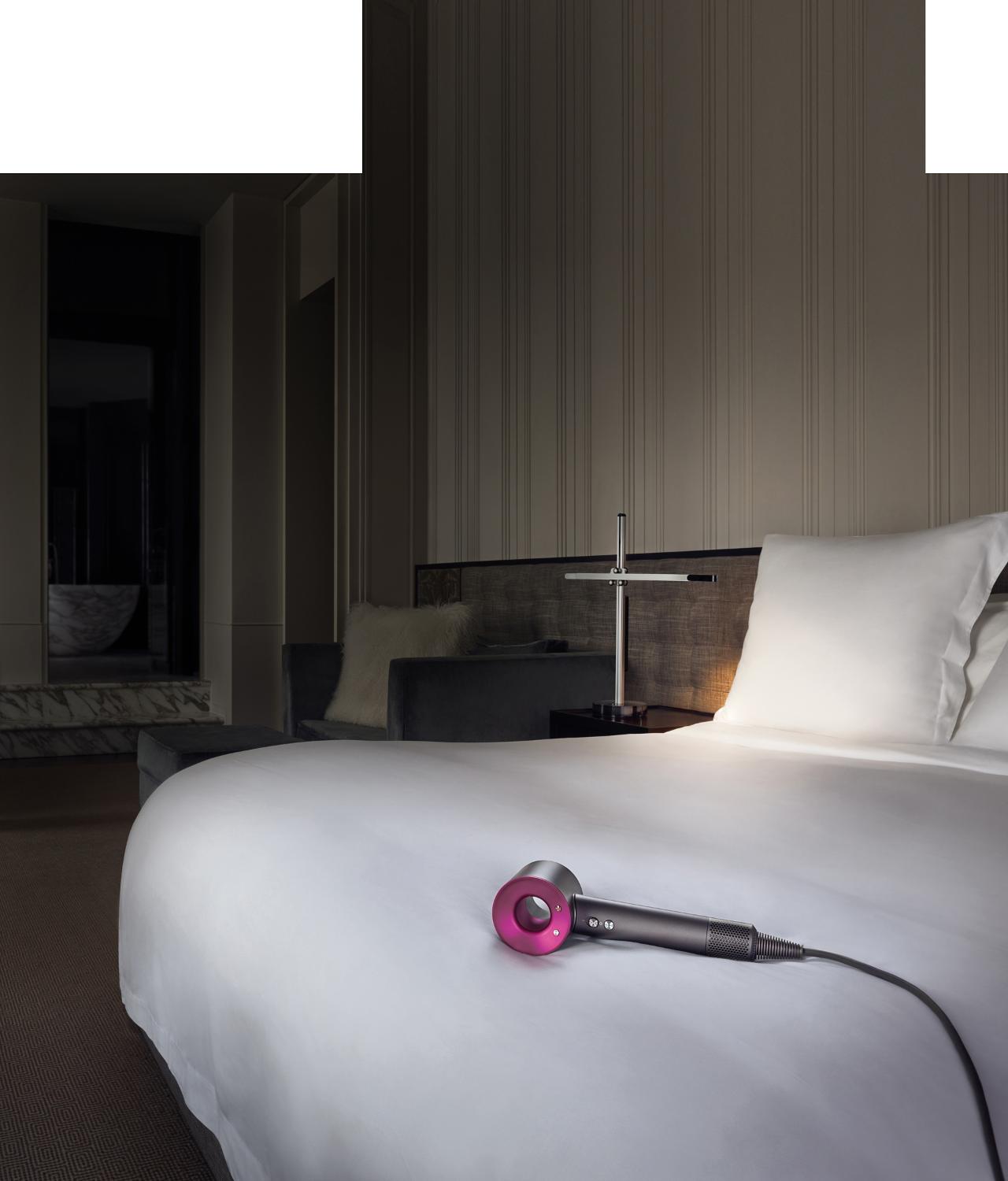 For Hotels and Leisure
Five-star personal care, for an enhanced customer experience.

"The most important thing for us is to exceed guest expectations. This is why we chose to install the Dyson products at our hotel."
---
Ian Odendaal
Director of Engineering, Rosewood London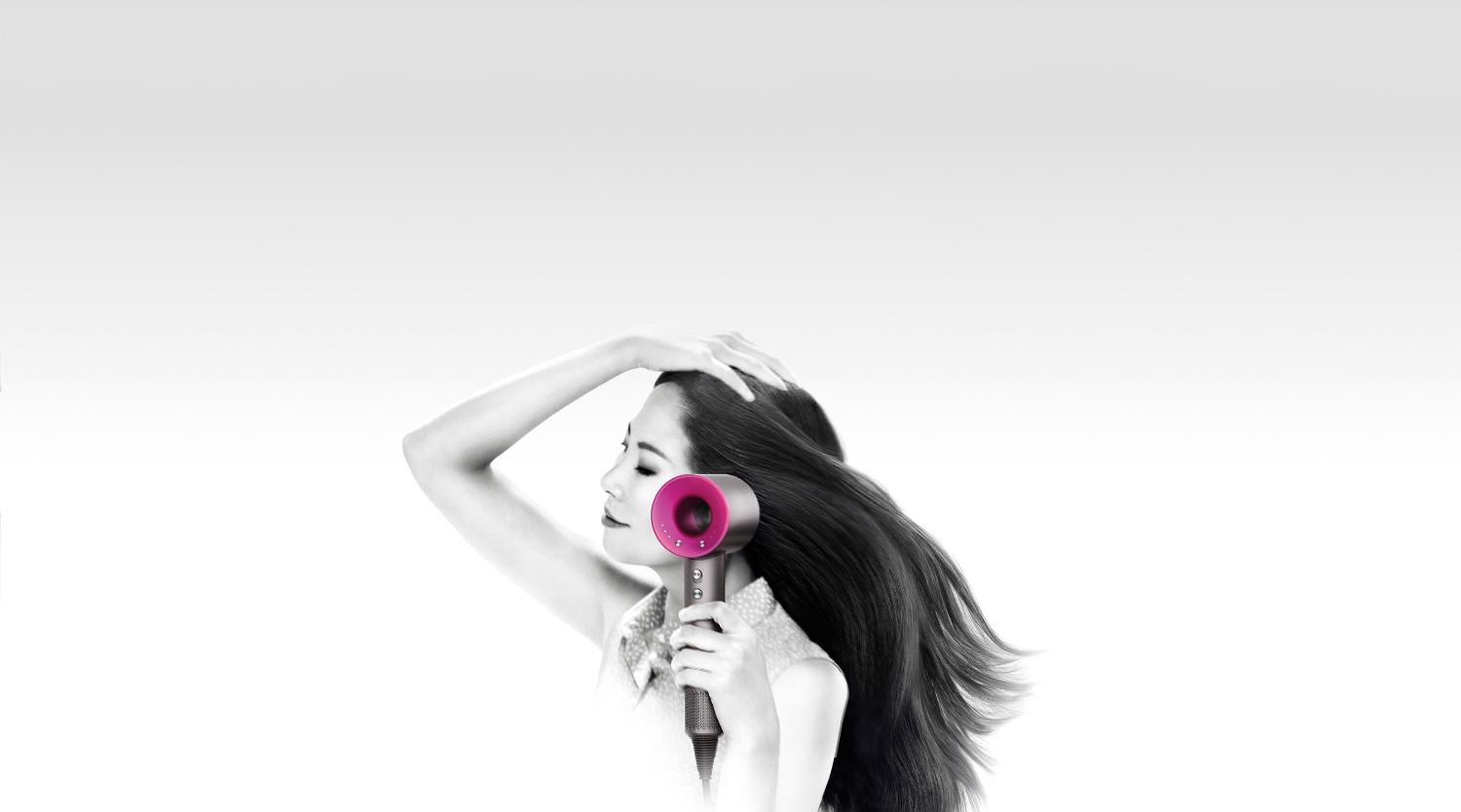 A whole new hair drying experience.
Hotel visitors rate their room's hair dryer as the worst appliance used during their stay.¹ But with intelligent heat control, a balanced design and Air Multiplier™ technology, the Dyson Supersonic™ hair dryer creates a drying and styling experience – helping to improve customer satisfaction.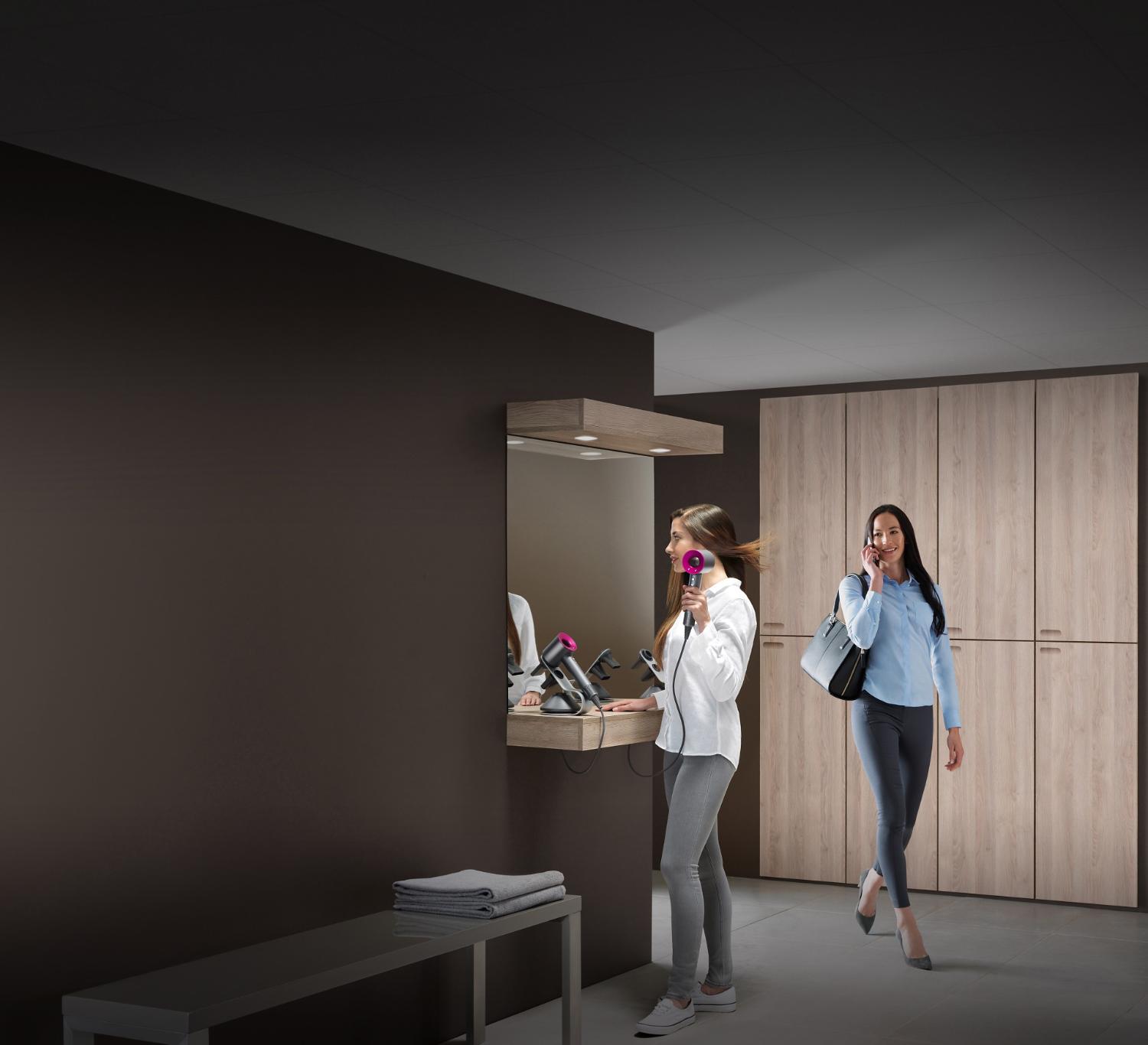 Acoustically tuned for less disturbance.
Dyson engineers have tuned the pitch of the motor and insulated it within the handle. It's engineered for low noise, making it less likely to disturb other hotel guests who may wish to sleep at different times.

Quiet Mark awarded for improved sound quality.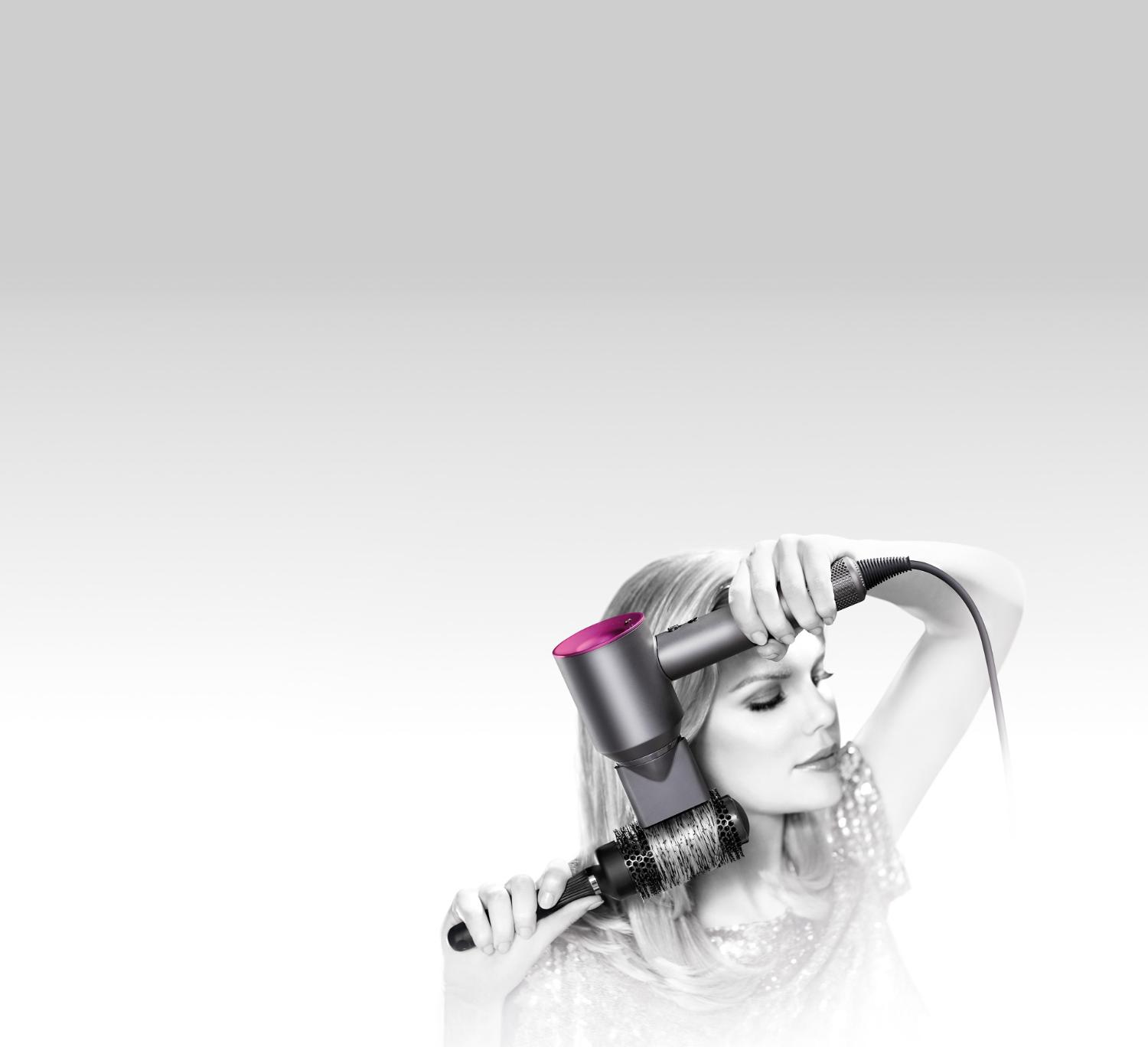 Helps protect hair from extreme heat.
By measuring the temperature 20 times every second and regulating the heat, the Dyson Supersonic™ hair dryer helps to protect your guest's natural shine from extreme heat damage. Even during close-up styling.
Comes with magnetic styling tools.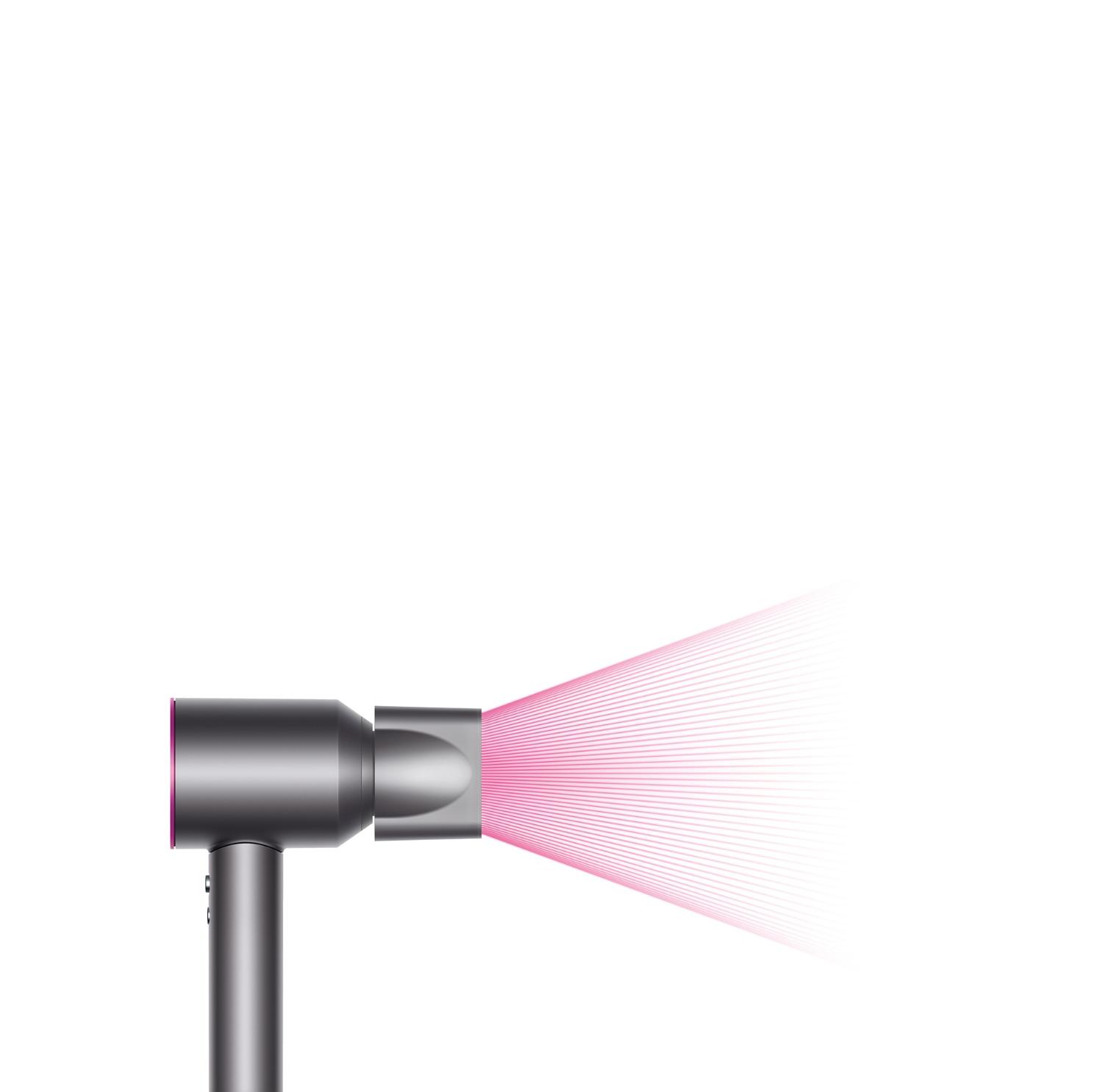 Dyson Smoothing nozzle: Dry and style at the same time
The Dyson Smoothing nozzle dries hair gently using smooth, wide air. It helps to create a sleek, natural finish, by using controlled airflow alone.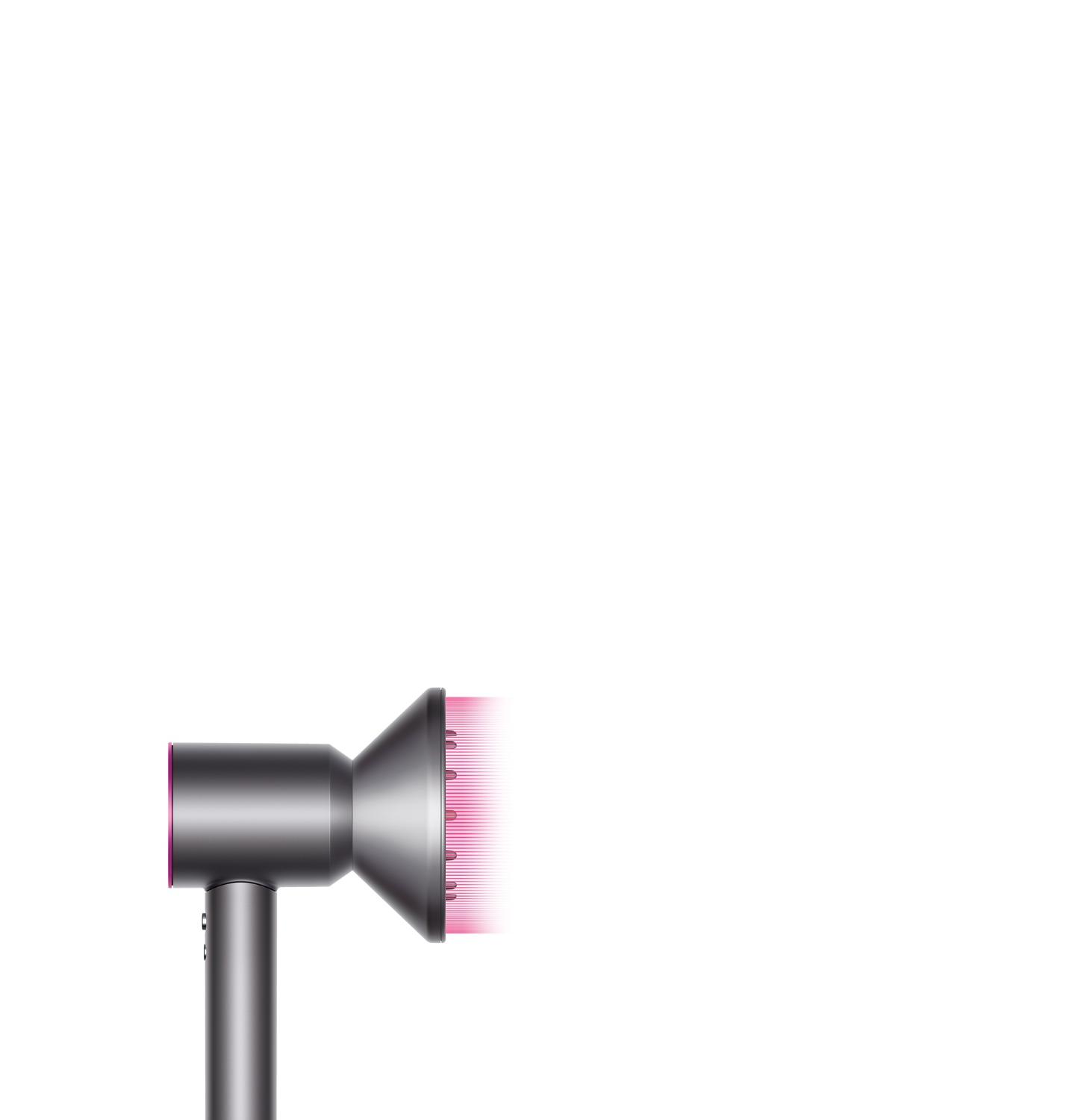 Dyson Diffuser: Natural drying, accelerated
The Dyson Diffuser is engineered to disperse air evenly around each of your ringlets. It simulates natural drying, helping to reduce frizz for improved definition.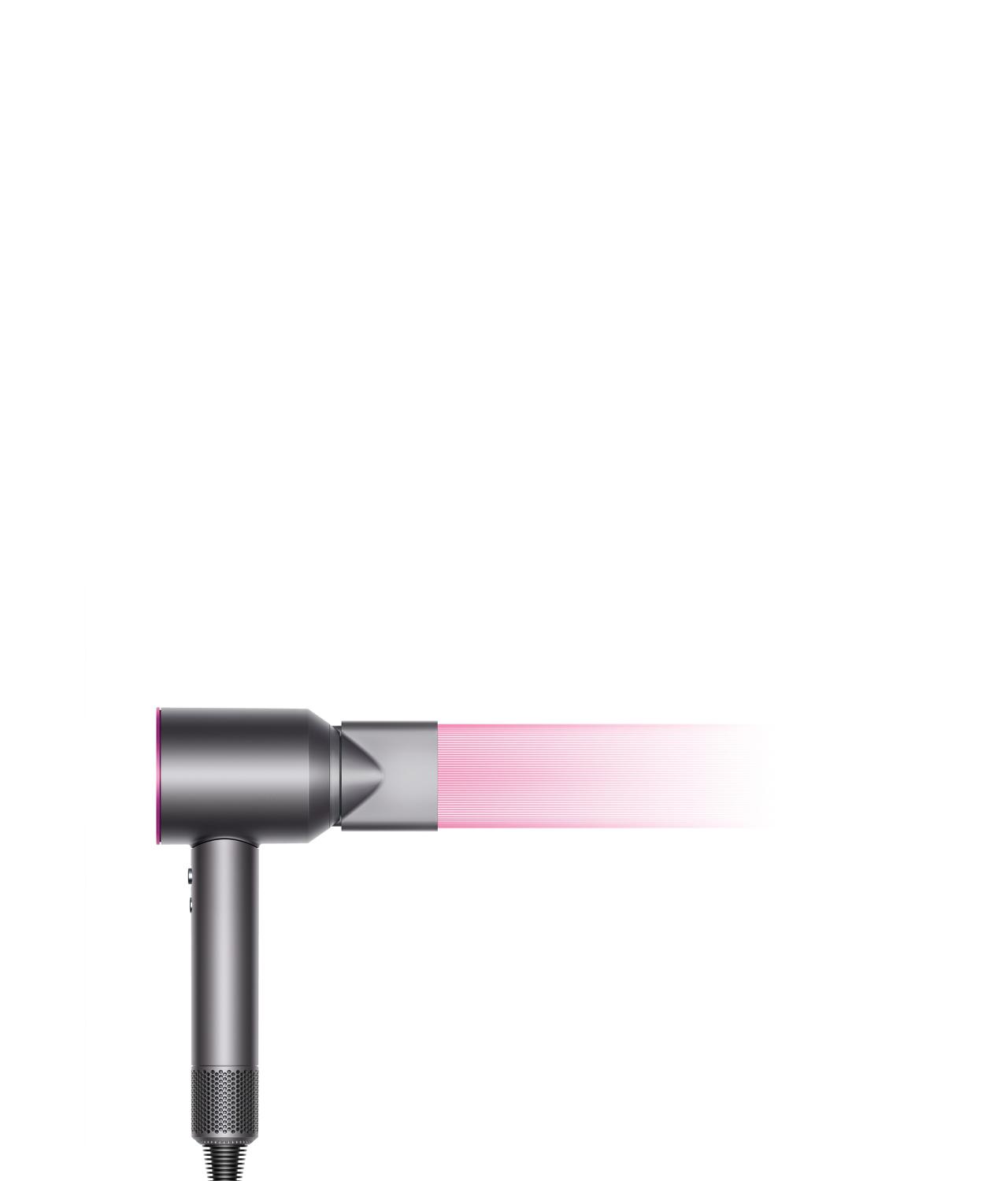 Dyson Styling concentrator: Airflow precisely where you need it
The Dyson Styling concentrator produces a high-velocity blade of air that's perfect for styling. And because it's focused, you can style one section at a time – without disturbing the rest.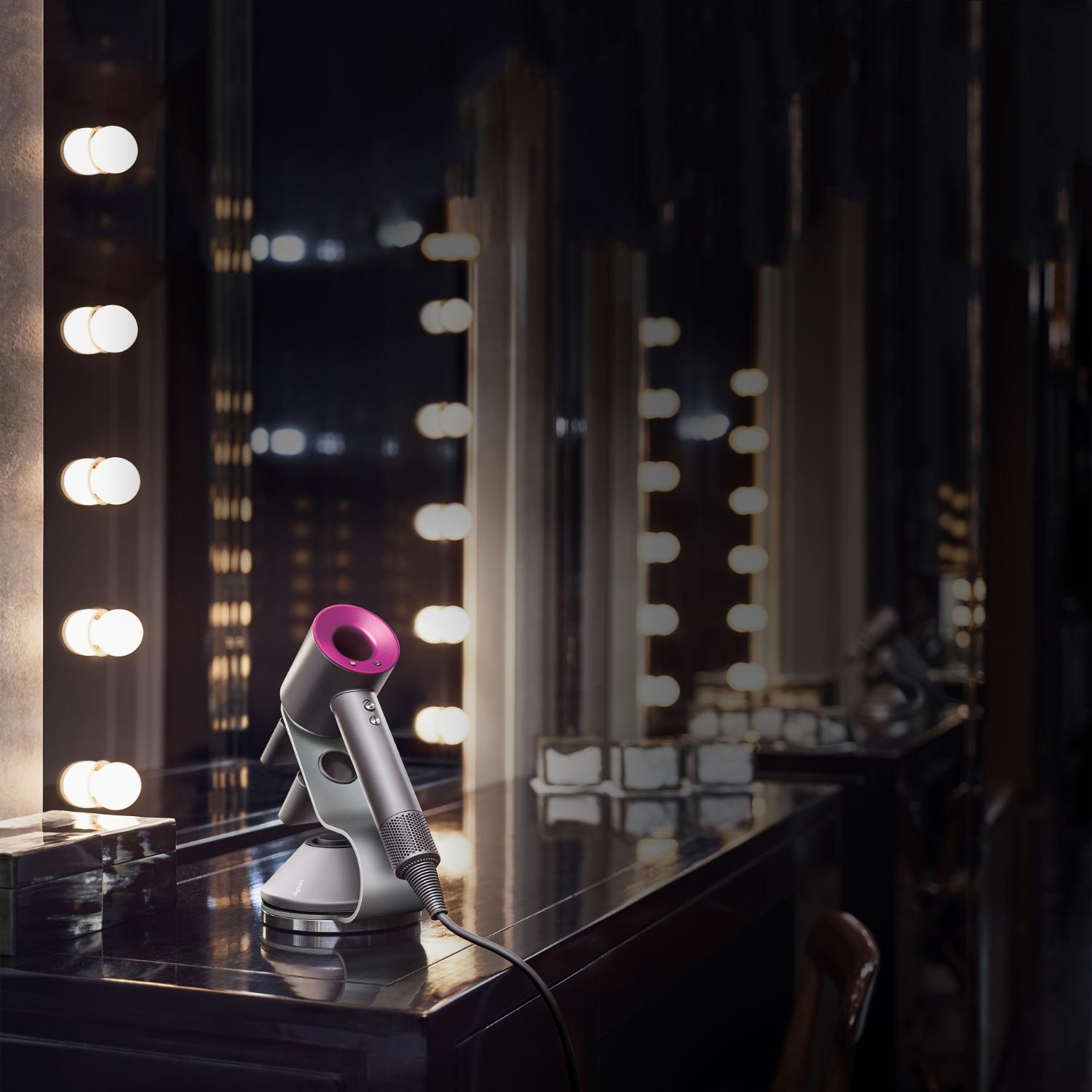 Specially designed stand, for clutter-free surfaces.
The curved steel stand holds the dryer and all three styling attachments, keeping desks and dressing tables neat and tidy. Each stand comes with an optional fixing mechanism, allowing it to be secured to the desk.
2.7m salon-length cable for unrestricted drying.
¹Dyson online survey of 255 women in the UK, July 2016. 18 yrs+, must have stayed in a 4-5* hotel in the last 12 months.
Quiet Mark is a registered trademark of the Noise Abatement Society.