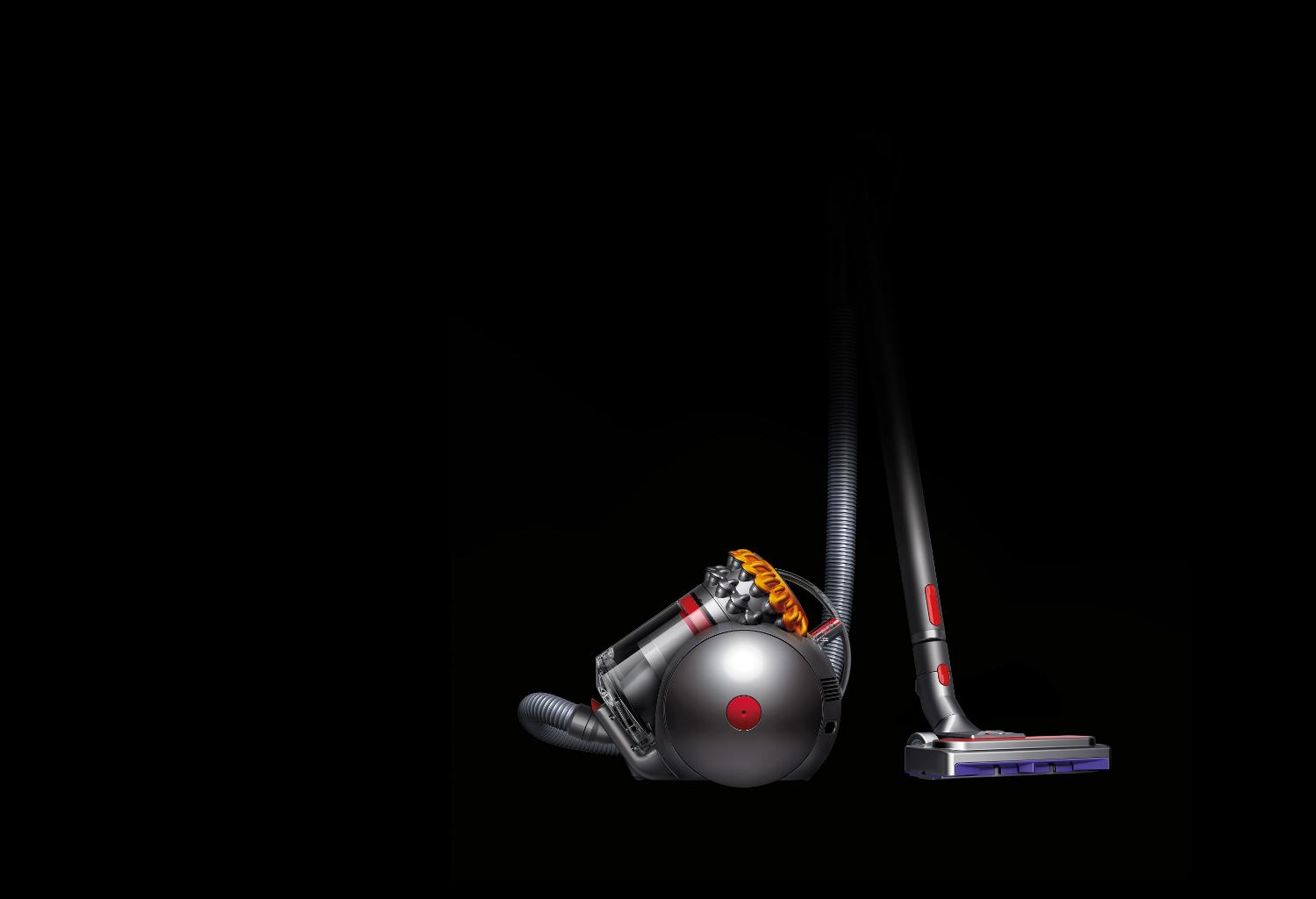 Technology
Engineered for power and balance.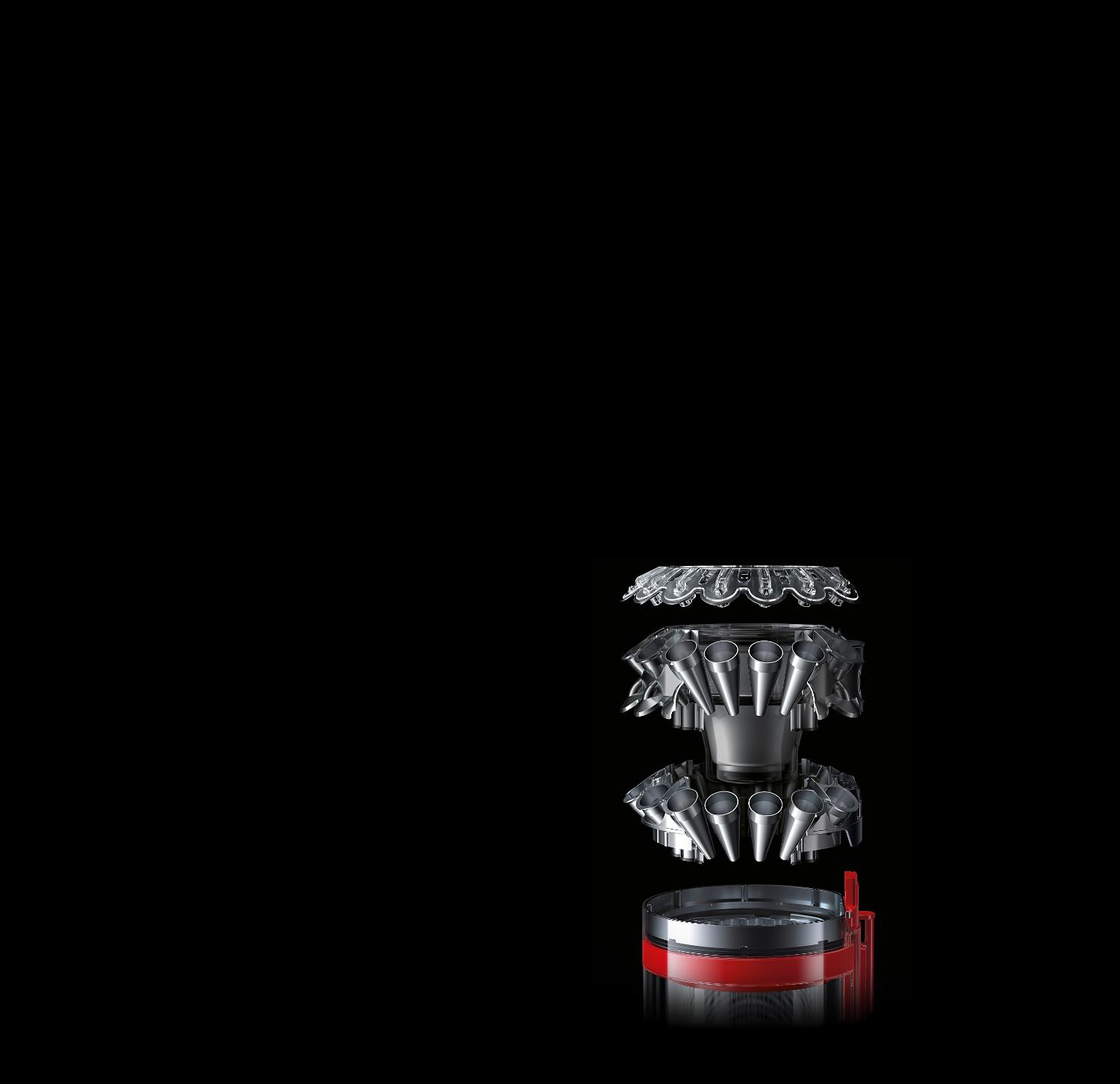 2 Tier Radial™ cyclone technology.
28 cyclones, arranged over two tiers, generate powerful centrifugal forces, to capture microscopic dust and dirt particles. The radial formation channels airflow through the centre of the cyclone assembly, maximising suction to capture more dust and allergens.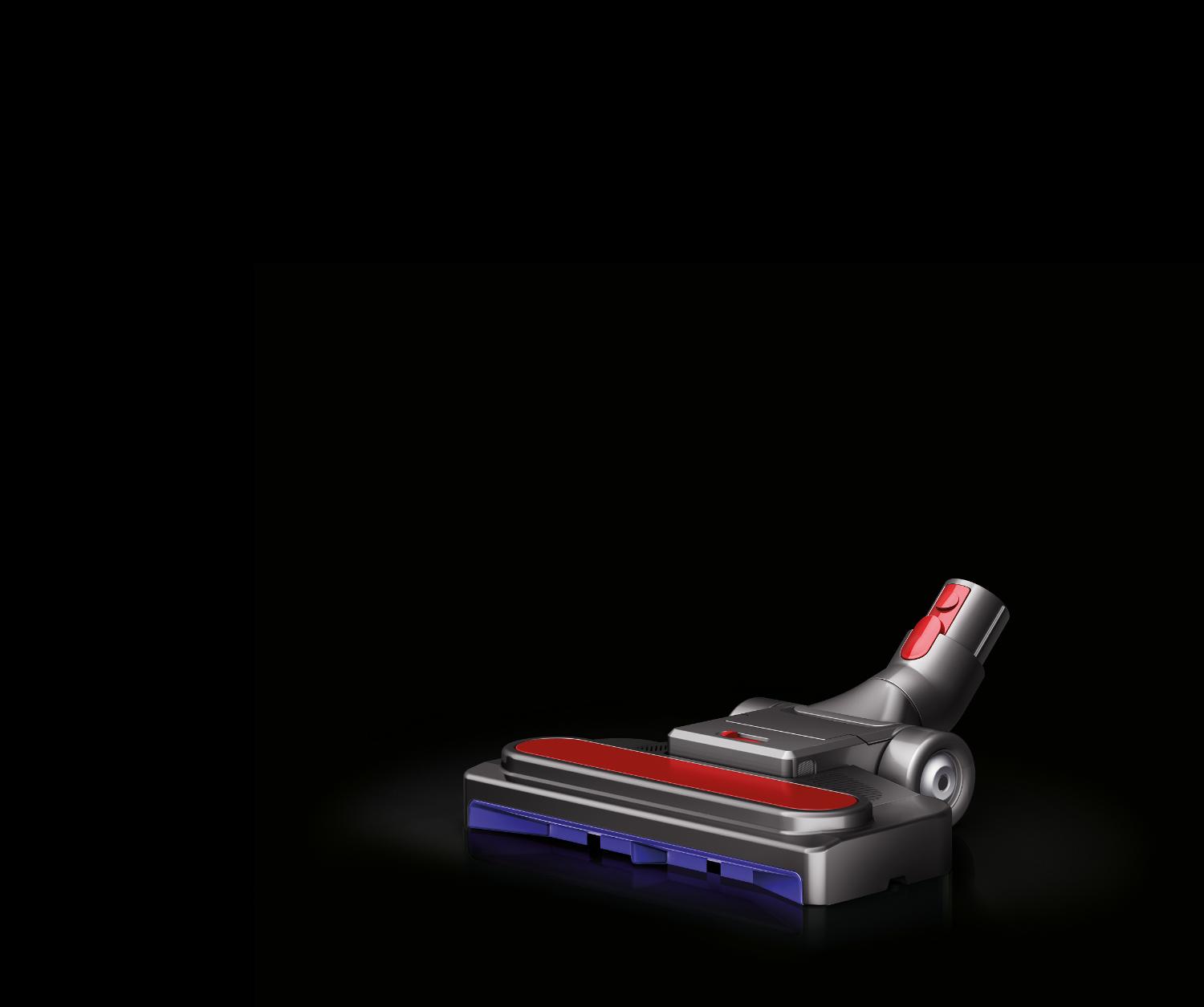 Pneumatic cleaner head.
A surface recognition sensor detects changes in floor type. Automatically controlling the flow of air to the compression chamber, which raises and lowers the tool baseplate to maximize suction.
---
Millimetre control on the centre of gravity, so the vacuum always rights itself
---
Air Watts of suction power
---
Micron tolerance during chemical etching of the bin shroud
"The mass has to be significantly below the centre point of a sphere to make sure it always self-rights. We strove to keep that centre of gravity all the way through development, by testing it on hard floors and sand."
---
Dave Newton
Design Manager
Dyson Big Ball Multi Floor 2 vacuum

Self-rights when toppled. Hygienic bin emptying.